Entering the Best High Schools on the Planet
Finland is widely regarded to have the best educational system on the planet. Finland's students have access to the highest educational standards for free. Many international students have been able to experience the amazing higher education Finland has to offer.
We at Finest Future are bringing you the opportunity to enter the best High Schools on the planet in Finland and don't forget the FREE university education!
By first learning the Finnish language up to B1.1-level, you can to apply to any High School in Finland. We help you to identify just the right school for you, based on your needs and eligibility.
Why Should We Choose Finland?
The world's safest country
The happiest nation for 5 years in a row
The fourth most creative country
Having the second highest academic performance
Free education up to the doctoral degree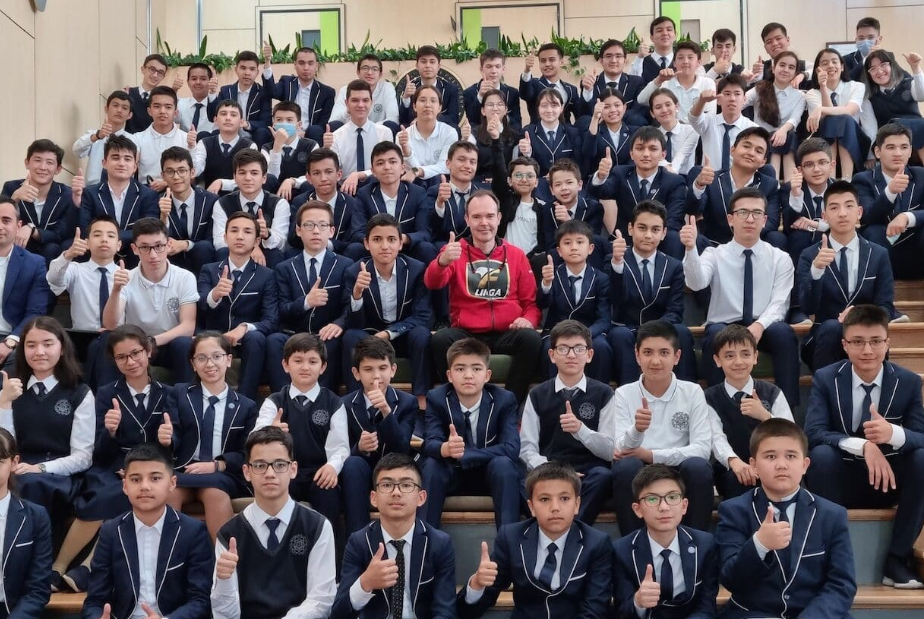 The first step is to apply to our program. You can find all the necessary details at Finest Future.
 After passing our interview you will be admitted into our Finnish language learning program. We will also work on finding you some great choices for High Schools.
In February you will be applying to your desired schools. Upon a successful selection, you will continue learning Finnish with us up until your school starts in Finland!
When it's time, we help you with acquiring your Visa. We also make sure to aid you in relocation all the way until you reach your new home in Finland.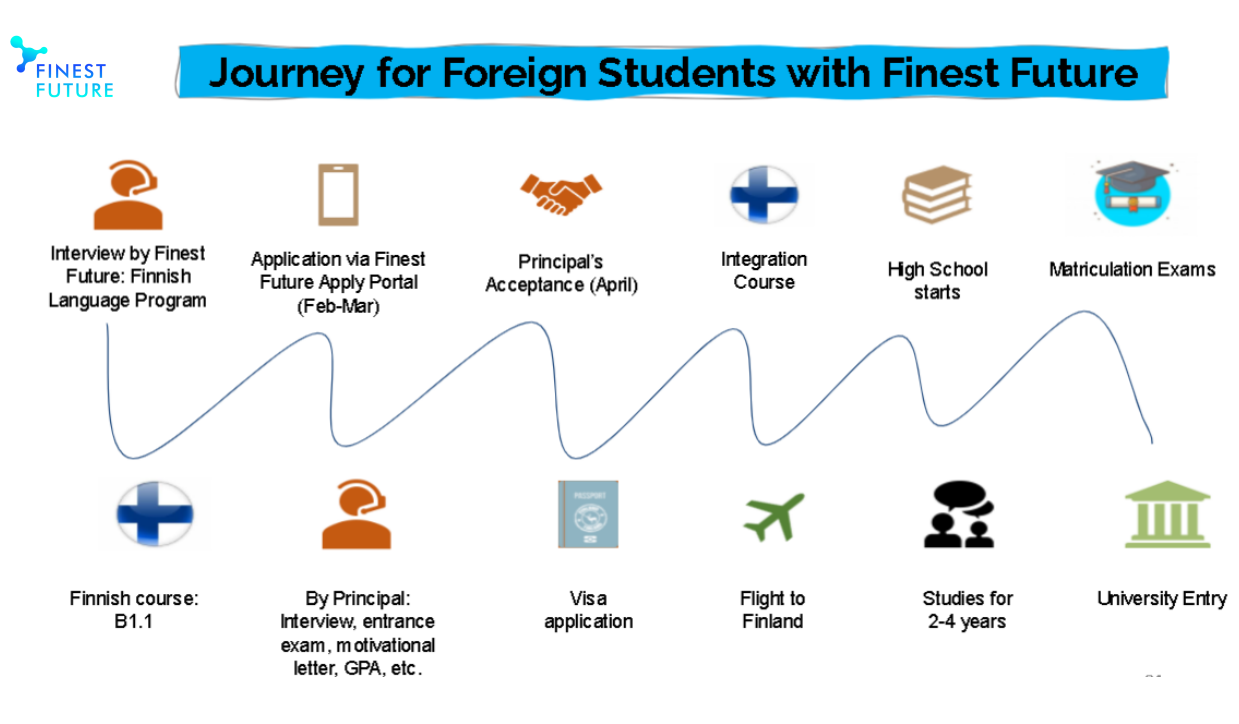 Finland has been ranked as one of the safest countries in the world. Your children will be able to enjoy their education in an environment that allows for parents to feel at ease.
Each student group will be assigned to a Guardian. The Guardian will ensure that in case of an accident or minor emergency, your children have help close by whenever and wherever.
Did you know that all teachers in Finland must have at least a Master's Degree to be eligible to teach? Our amazing Finnish teachers will take care of all your children's teaching. First, up until B1.1- level and upon a successful entry into our High Schools, they will continue learning High School specific Finnish. all students are equal based on the principles in Finland. The same applies to our language learning program, and also we have great support for you in selecting your ideal High Schools, Apartment to live in, Relocating to Finland, Family support, and much more…