When you intend to migrate to other countries, you'll likely compile a list of various destinations, and depending on your goals, you can sift through the best options from other suggestions. Among these options, you shouldn't forget Finland. One of the most attractive countries for migration and permanent residence is Finland, which offers the opportunity for free education through vocational courses like Entrepreneurial Rural and Animal Care from Amis. In this article, we will thoroughly explore Entrepreneurial Rural and Animal Care Course in Finland.
A Brief Overview of the Amis Concept
Before we dive into the introduction of the Entrepreneurial Rural and Animal Care course, let's first provide a general definition of Amis so you understand the features of courses presented under the name Amis. The Amis course, also known as a vocational course, is one of the best opportunities for migration to Finland, usually requiring no special expertise or substantial capital.
You can initially choose a field based on your interests and, after completing it, enter the job market. Throughout the 2 to 3-year Amis course, you will receive all the necessary training for the workforce. If, after completing the course, you feel like pursuing further education in that field, you can enter Finnish universities instead of the job market. In fact, through Amis courses, you can plan a complete future for yourself, as you'll be provided with all the necessary education.
Introduction to the Entrepreneurial Rural and Animal Care Course
One of the Amis courses in Finland is the Entrepreneurial Rural and Animal Care course, which is the best option for animal enthusiasts. An animal care specialist is responsible for the primary care of animals, including proper nutrition, ensuring animal well-being, daily care, facility cleaning, and more. Those who take on this role must have a comprehensive knowledge of these animals and know how to care for them correctly. This course provides exactly that knowledge to applicants so they can care for various animals in the future. After completing the Amis Entrepreneurial Rural and Animal Care course, individuals can work as animal caretakers in zoos, pet stores, farms, research institutions, or as entrepreneurs in their own animal-related businesses.
For those interested in the agricultural sector, it offers broad knowledge on maintaining fertile soil and factors that affect plant growth, potentially helping in producing more natural products. A portion of this course focuses on bioenergy topics, and through these courses, you can enhance your knowledge in agriculture or bioenergy and continue your journey as an entrepreneur.
Career Opportunities in the Amis Entrepreneurial Rural and Animal Care Course
If you prefer to directly enter the job market instead of attending university after completing the course, there are many options available for you to start a suitable career based on your interests and disposition. Some individuals have an interest in agriculture-related topics, while others prefer taking care of animals. In both cases, this course is suitable for these individuals.
Possible careers include:
Animal Farming
Animal Care Specialist
Entrepreneur in Agriculture
Entrepreneur in Bioenergy
Agricultural Researcher
How Long Does the Amis Entrepreneurial Rural and Animal Care Course Take?
Amis courses in Finland usually last between 2 to 4 years. After this period, you will be able to start working or continue your studies at the university. If you put in more effort, you can complete the course in 2.5 to 3 years. It's important to note that part-time work, up to 30 hours per week, is possible during your studies, which is another benefit of attending Amis courses.
Institutions Offering the Amis Entrepreneurial Rural and Animal Care Course
Finland has several reputable schools that offer various Amis courses, including nursing, restaurant management, welding, and more. One of these schools is Vuoksi, located in the city of Kauhajoki. Kauhajoki is known as the second largest city in western Finland. This school is highly respected, and the quality of its courses is very high. After obtaining a degree from Vuoksi, you can easily find a good job and start earning an income.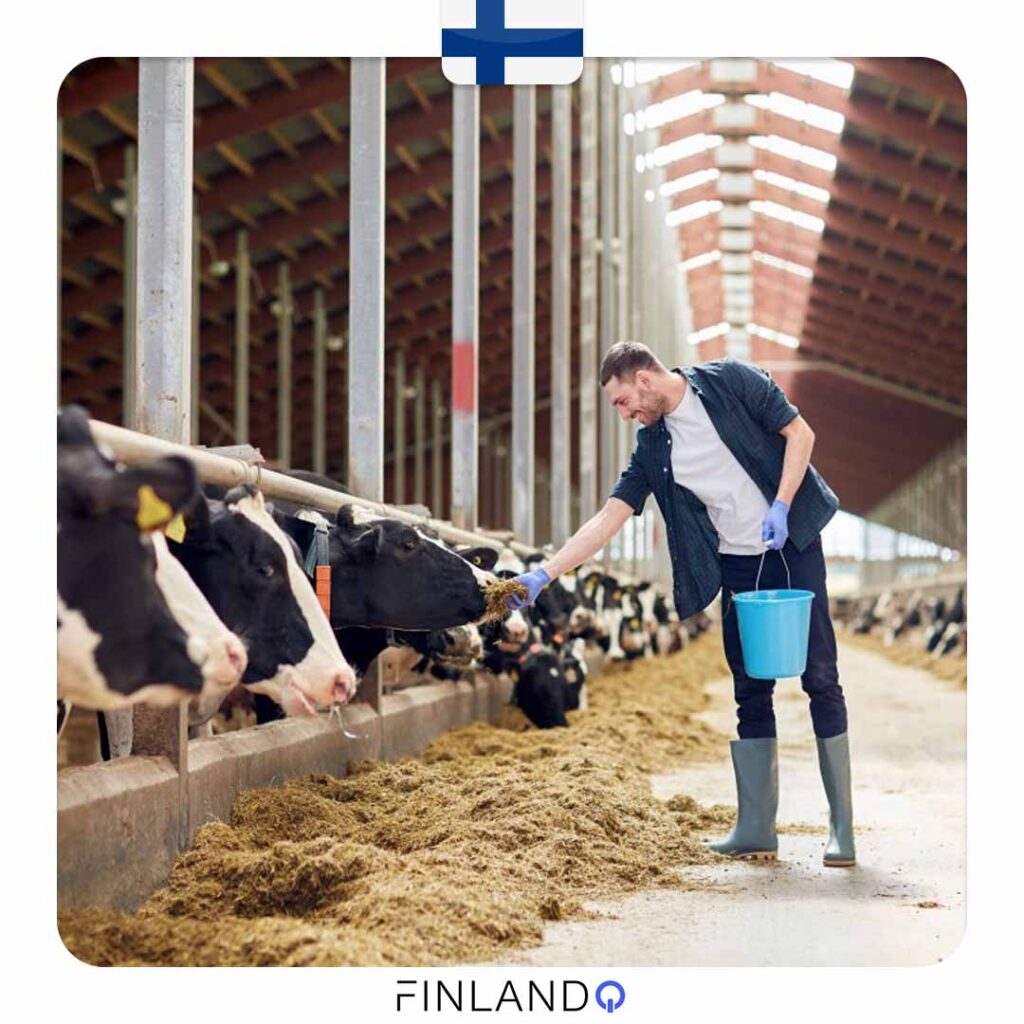 Facilities Provided in the Entrepreneurial Rural and Animal Care Course
One of the most significant features of studying in Finland is the high-quality education and its being tuition-free. It doesn't matter what your status is or which city you are from; everyone will receive the highest quality of education. In addition to the quality of the educational course, schools provide various facilities so that applicants have no other concerns besides their studies.
Some of these facilities include:
– Free education
– Free lunch
– Fast employment after obtaining the Amis degree
– The opportunity to participate in university courses after completing the Amis course
– Free residence
– Graduation in 2 to 4 years
Some schools provide free accommodation in their dormitories, while others have apartments near the schools so that everyone can live near their school.
Is It Possible to Work Part-Time During the Amis Course?
Yes, during the Amis course, it's possible to have a part-time job. Most schools will help you find a suitable job during or after the course. Some schools will send you as an intern to a company to gain experience, and you can also earn an income alongside.
Documents Required for Enrollment in the Entrepreneurial Rural and Animal Care Course
One of the most significant features of studying in Amis Finland is the possibility of using school facilities and courses for free. If you are proficient in the Finnish language, you won't need to pay any fees for attending Amis courses. To enroll in an Amis course, you only need to prepare the following documents:
– Finnish language certificate (at least level 1)
– The most recent educational certificate (high school or higher)
– Motivational video in the Finnish language
– Vaccination certificates
– Identity documents
These documents will be used for your enrollment in the course and to arrange your stay in Finland.
Is it possible to immigrate for married individuals?
Yes, there are no specific restrictions for attending Amis courses in Finland. If you are single, you can simply apply to various schools in this country with only a Finnish language certificate, and if accepted, start studying in Finnish schools for free. If you are married and wish to participate in one of the Amis courses in Finland, you can apply for a visa for your spouse and children under 18 years old, allowing your family to travel to the new country with you.
How to Apply for the Entrepreneurial Rural and Animal Care Course in Finland
If you intend to have a suitable job through participating in this course, follow the steps below and prepare for your migration to Finland.
Before anything else, you will have an interview to exchange necessary information. If you are proficient in English, you can learn Finnish in English and conduct the interview in English. However, if you do not have much knowledge of the English language, you can first learn Finnish through a Finnish-to-Finnish language course conducted by FinlandQ, and after reaching level B2, participate in the interview. Depending on your choice, this interview will be conducted in English or Finnish, during which you should answer the interviewer's questions.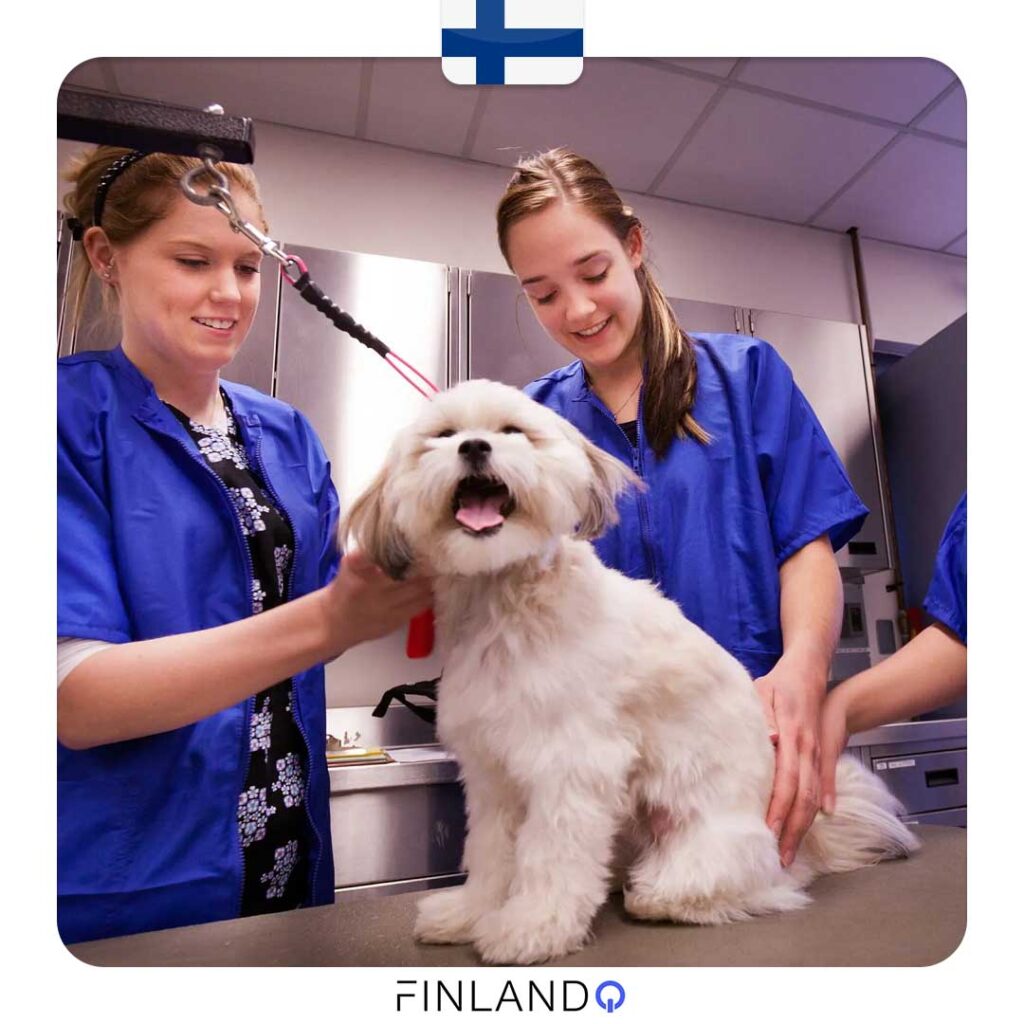 If your interview is conducted in English and you are accepted, your Finnish language training will begin to prepare you for studying in Finnish schools. After reaching the B1 level of the Finnish language, the application process for various schools will begin, with FinlandQ assisting you throughout all these stages to help you complete them as easily as possible.
Schools will send you a response by reviewing your resume and motivational video. With acceptance at a school, the necessary steps for migration to Finland will begin, and you are only one step away from living in the happiest country in the world. In the following stages, the FinlandQ team will help you send documents in full and receive your visa.
If you have any questions about how to apply for the Amis course in Finland, you can contact our experts to get the necessary information.