Finland boasts one of the world's finest educational systems, accommodating several top-tier universities. Anyone seeking a high-quality education abroad can find a fulfilling academic life in one of Finland High Schools. Whether you choose a Finland High School or university in the coastal capital, Helsinki, opt for the medieval town of Turku, or the beloved city of Tampere, you can undoubtedly experience a rewarding academic and personal journey within this country. If your aspiration involves attaining a global-level education and residing in the world's happiest nation, join us in this article as we delve into an examination of the prerequisites for the Finnish high school course.
Admission Timing for the Finnish High School Course
Until today, the admission schedule for the Finnish high school course had a sole instance, commencing the enrollment of students from August to autumn. Recently, a new option has been introduced to provide students with more choices. Many students aspiring to travel to Finland and expedite their language learning can now initiate their journey from January to spring. Embarking on the Finnish high school course in January assists students in making their way to Finland and commencing their dreamy life much sooner. Depending on the school's requirements, this approach allows for seeking admission and initiating studies throughout the entire year.
Initiating the Finnish High School Course with the Starter Program
Price: €499 per month
One of the most exceptional pathways to embark on your educational journey in Finland High Schools is through the "Starter" program, encompassing 12 months of learning within the country. Throughout this course, 4 to 5 sessions per week are conducted online with a Finnish instructor. Notably, this program also provides student support services to facilitate the realization of their aspirations for an ideal school life in Finland, enabling them to navigate their path more smoothly.
For those students who expedite their journey by completing the entire course prior to their arrival in Finland, the option of continuing their learning with "FinlandQ" remains available. This extension allows students to persist in their Finnish language acquisition until they are ready to embark on their educational and life journey in Finland. It's crucial to remember that for students, maintaining their commitment to learning the Finnish language is of paramount importance, as the ability to lead a content and comfortable life in Finland hinges on language proficiency.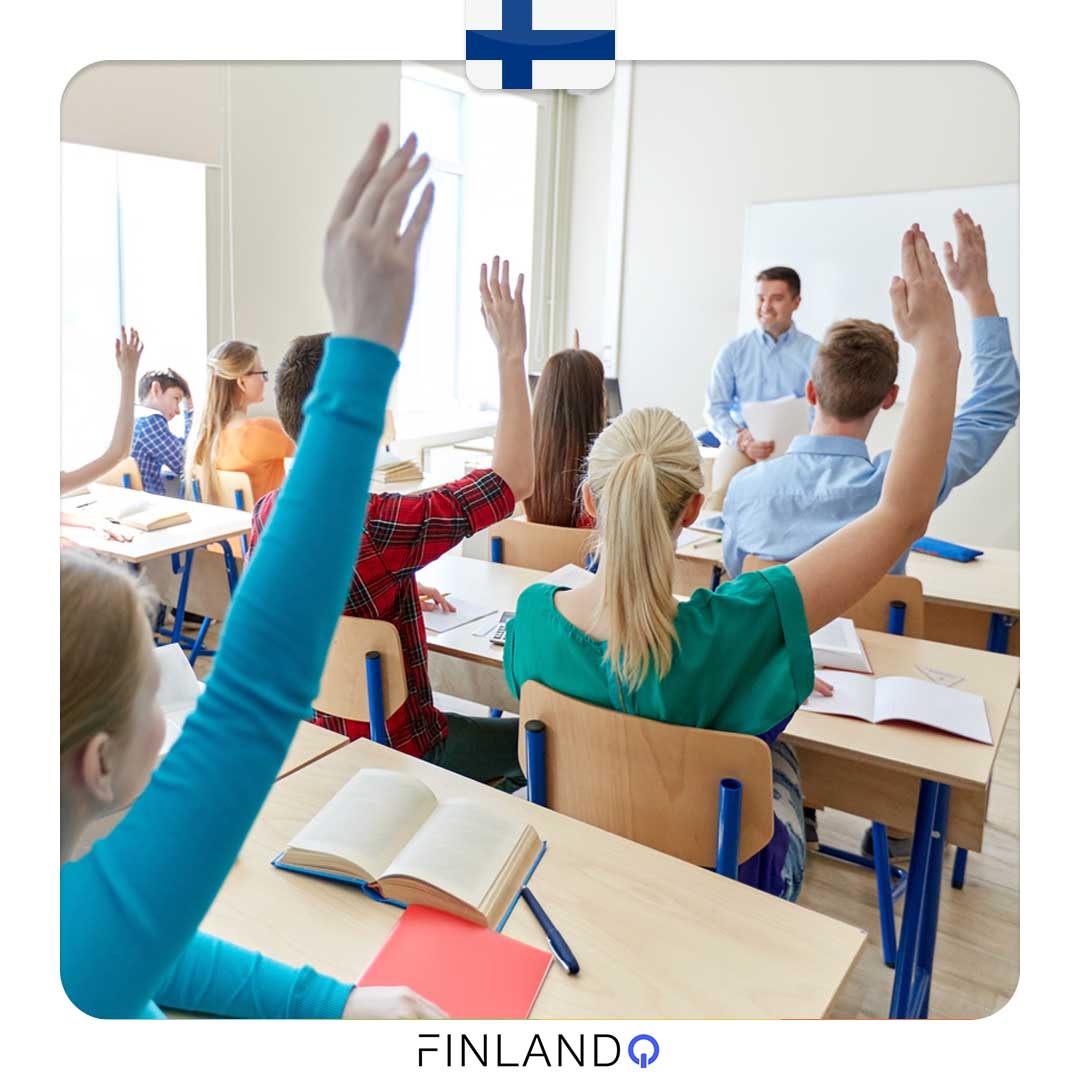 Commencing the Finnish High School Course with the Boarding Program
Price: €2999 per month
The Boarding program represents the latest addition to our offerings, aiming to provide students with a smoother pathway to initiate their educational journey in Finland. Essentially designed for students who wish to arrive in Finland earlier and shorten their course duration, the Boarding program entails an intensive 4-month education within Finland High Schools, renowned for their diverse services. Among these services are various excursions across Finland, extracurricular activities, and accommodation facilities.
For the intensive education at Finnish schools, various course options are available. Classes ranging from A0 to B2 levels are offered, allowing students to select their preferred subjects among mathematics, physics, chemistry, literature, biology, history, music, art, and more. Generally, you can pursue one of the following tracks based on your interests:
Language Course: The initial approach is to directly request language learning. As mentioned, participation in A0 to B2 level language classes is possible. Your language class level will be determined based on your language skills, which will be assessed upon your arrival in Finland.
Subject/Major: To enhance your academic level, you can directly embark on subject-specific courses like literature or chemistry.
Through participation in this program, you can apply for a residence permit from Finland and become acquainted with the culture and various aspects of the country throughout your studies. The Boarding program starts twice a year (in either April or September) and prior to enrolling in this program, students are required to complete the Starter program for a minimum of 2 months. This time is necessary for their visa application to be processed before the program's commencement.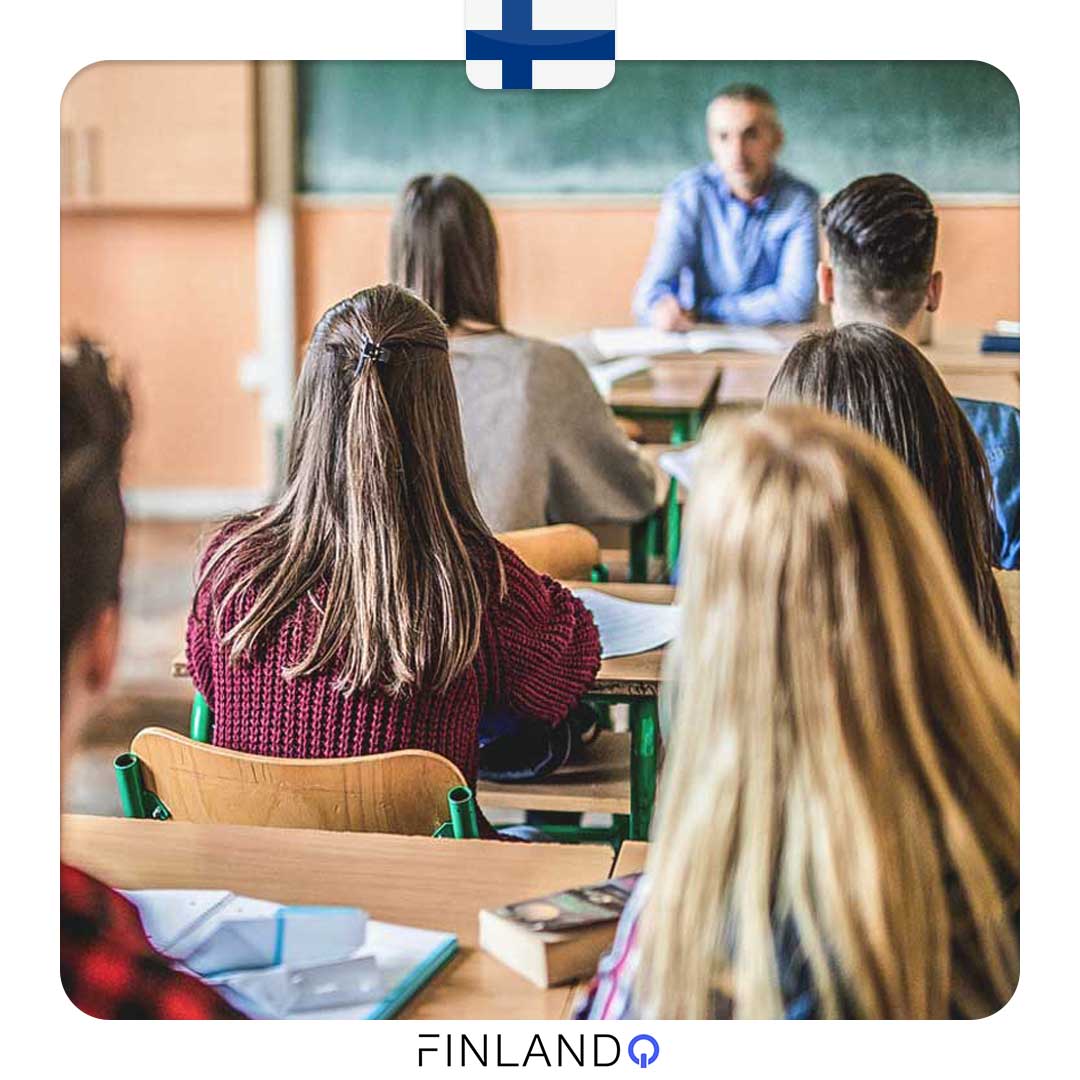 FinlandQ Services for Enrolling in the Finnish High School Course
Upon the initiation of the courses for a continuous period of 1 to 3 years, we will consistently be providing services to assist students in having a smoother journey to Finland High School Indeed, once you decide to travel for education in Finland, you can entrust us with all matters and pursue language learning with a peaceful mind.
Throughout the stages of language learning and securing admissions, we will stand alongside you – from interviews to enrolling in Finnish language courses and graduation. We will address all questions posed by both parents and students during the course.
Throughout the program, we spare no effort to aid students and craft an unparalleled educational experience in Finland for them. We will provide students with essential points for selecting a suitable school, enabling them to make an informed decision aligned with their preferences.
During the visa acquisition process, we will guide you to smoothly obtain your Finnish student visa and residence permit without any significant complications.
Coordinating students' entry and assisting schools in accommodating them are among the additional services offered by the FinlandQ suite.
Conclusion
In the future, our intention is to offer various other courses as well, as individuals interested in studying in Finland often seek diverse services tailored to their circumstances. The courses mentioned in this article can also serve as a stepping stone for migrating to Finland and pursuing your desired academic field. If you require consultation to commence the Finnish high school course, you can engage with our experts at FinlandQ, share your conditions, and entrust us with guiding you through the remaining journey of traveling to Finland and studying in Finland High Schools.