In today's world, news in various fields is communicated at an unbelievable pace to different readers and users, ranging from radio and television to the virtual space, the web, podcasts, and more. Our goal in preparing this content has been to review the most important news in Finland over the past month. Whether you are living in Finland, planning to travel to this country in the future, study and live there, or simply interested in following the latest news, we invite you to stay with us as we go through the highlights of Finnish news in the past month.
Solar panels gaining popularity in Finland
Some apartment buildings in Finland are equipped with solar panels. Solar panels are not only common on the roofs of houses but also on the roofs of commercial buildings in Finland. This is to some extent due to the discounts applied to electricity bills. In Finland, solar power can be used to reduce electricity bills by feeding the excess back into the grid. This mostly happens in the summer when the sun shines longer.
Currently, about four-fifths of Finland's solar power is provided by solar panels on the roofs of houses. However, it is estimated that with the increasing prevalence of larger solar farms, the share of rooftop solar power will decrease in the future.
Helsinki ranks among the top 5 tourist cities in Europe
The city of Helsinki has secured the fourth position in the list of friendliest cities in Europe on the Conde Nast Traveller 2023 list. The total number of voters in this magazine's survey was more than half a million people. The only cities that outperformed Helsinki were the Irish cities of Dublin and Cork, along with Sienna, Italy, which ranked at the top of the list. Helsinki beat cities such as Stockholm, Oslo, and Copenhagen and became the only Nordic city to be among the top ten cities.
Most of the tourists coming to Helsinki are from the United States, Germany, the United Kingdom, and Sweden. According to the city's tourism director, Helsinki takes good care of its visitors and treats them honestly. The proximity of tourists to local people is easy, and because of the good language skills of the city's residents, it is easy to connect and ask questions.
"At the tourist information center, we always receive feedback that Helsinki people are really friendly. For example, people stop to help tourists in need, even if they're in a hurry."
Winter speed limits start from next week
Finland is getting ready for colder weather. The country has asked drivers to reduce their speed due to slippery surfaces. According to the Finnish Transport Infrastructure Agency, speed limits will be in effect on most of the country's roads until the end of next week. Most of the speed limits are 80 kilometers per hour on main roads and 100 kilometers per hour on highways.
The use of winter tires is mandatory from December 1st, and studded tires can be used from November 1st, whenever weather conditions require. According to a decision by the Road Safety Council, winter tires should be used from November 1st to March 31st. During this period, the use of studded or studded tires is also allowed, and if weather or road conditions require, they can be used outside this time frame.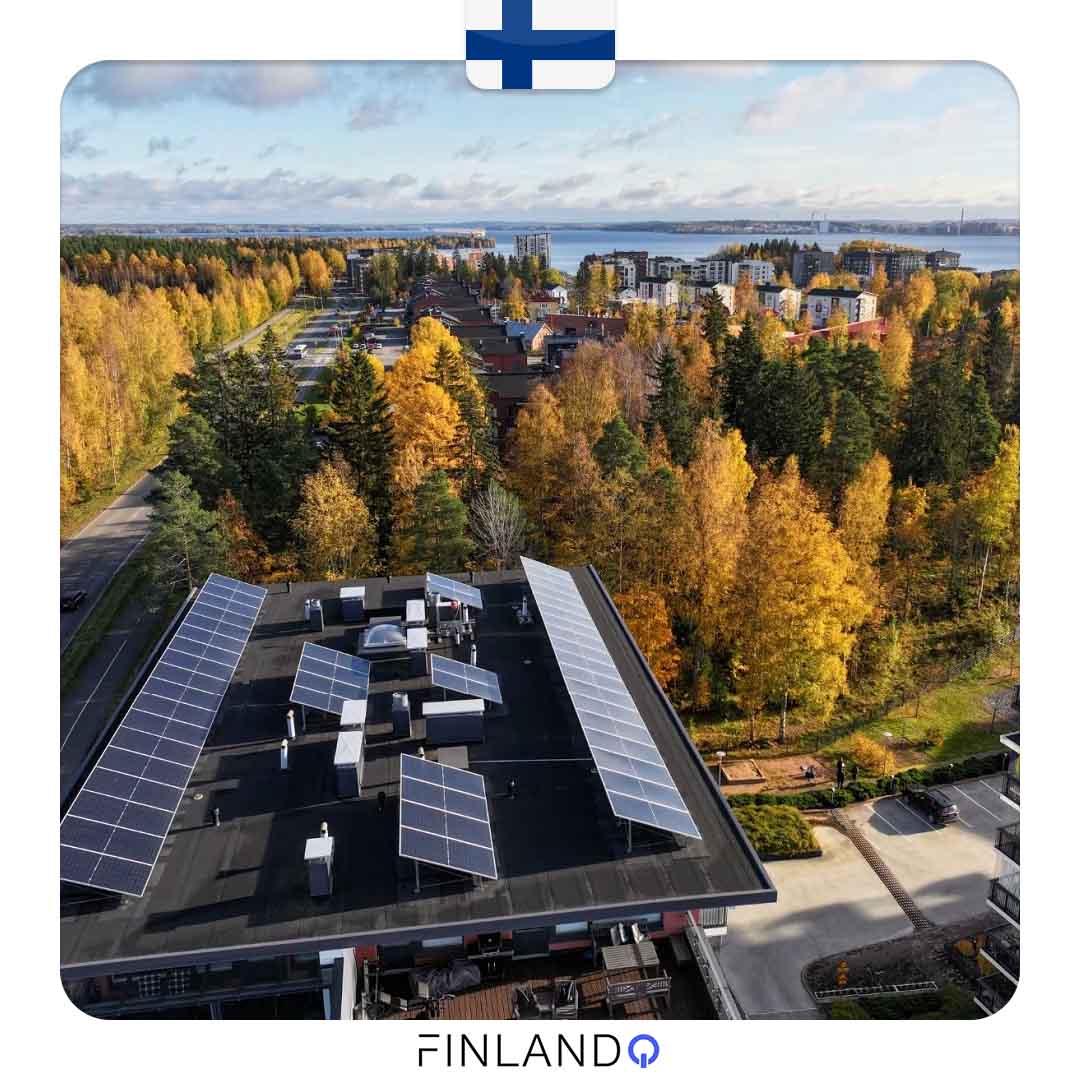 Increased use of English is not a threat to the Finnish language
According to researchers, limiting the use of English makes interactions between international professionals, employees, and students more difficult and complicates their lives. According to a study by the University of Eastern Finland, extensive use of English does not threaten the status of the Finnish language. This research project focused on the status of English in public affairs, business life, and Finnish universities.
According to researchers, restricting the use of English can significantly damage international collaboration and make it more difficult to integrate international professionals, employees, and students into Finnish society. This study was partly based on a survey of 1,750 people. English has surpassed Swedish, the second official language of the country, to become the second most commonly used language in Finland.
Finland, as an export-oriented country on the periphery of Europe, must have a broad language spectrum. The level of English language skills must meet the needs of international working life. On the other hand, extensive skills in other languages such as French, German, Spanish, Chinese, Arabic, and Russian are also necessary. This report emphasizes that people coming to work in Finland should have the opportunity to learn at least one of the national languages. This will facilitate integration and adaptation to Finnish society.
Laws to regulate the use of electric scooters will be established
A new working group will prepare new regulations for the use of lightweight vehicles such as electric scooters and bicycles. The task of this group is to assess what kind of regulations are needed to ensure the safe construction of lightweight transport. This working group will also determine how law enforcement officials can intervene in traffic violations and improper parking of electric scooters.
There are plans to introduce legal limits on blood alcohol for users of these means of transportation to help increase safety. This working group was formed on Wednesday and is expected to be completed in August 2025, when the new laws will be implemented.
Alcohol sales in Finland have decreased
A group advocating for lower alcohol taxes has been formed (a lobbying group) who want Finnish policymakers to reduce alcohol taxes. They argue that higher taxes have caused consumers to buy their drinks at lower prices from abroad. According to published statistics, sales of alcoholic beverages in Finland decreased by 4.6 percent from July to September compared to the same period last year. In the third quarter, beverage companies sold 10.4 million liters less alcohol than in the third quarter of 2022.
Finland has the highest alcohol tax in the European Union, and if taxes remain as they are, their revenue will not grow. For example, a box of 5.2 percent alcohol content can cost about 22 euros more in Finland than in Estonia.
Marti Ahtisaari, former President of Finland and Nobel Prize laureate, has passed away
Marti Ahtisaari, who served as the President of Finland from 1994 to 2000 and was a Nobel Peace Prize laureate, passed away on Tuesday in Helsinki. Ahtisaari received the Nobel Peace Prize in 2008 for his involvement in resolving international conflicts on several continents and was the tenth President of Finland, serving from 1994 to 2000.
As a nominee of the Social Democratic Party, Ahtisaari won 53% of the votes in the second round of direct national elections in 1994 and assumed the presidency. His entry into politics brought about something known as the "Mara Effect." One of his campaign promises was to travel to different parts of the country to meet and talk with ordinary citizens, which he fulfilled, earning it the name "Mara Effect."
When Ahtisaari took the presidency, Finland was still grappling with a deep economic recession. Politically, the dissolution of the Soviet Union in 1991 also meant that Finland leaned more towards the West. In 1994, the Finnish people decided to join the European Union through a referendum, and their membership began the following year. As President, Ahtisaari made significant strides towards global peace, ultimately receiving the Nobel Peace Prize in 2008.
The Ministry of Finance suggests canceling the first-time home purchase tax exemption
Currently, the property transfer tax in Finland is almost 2-4% of the value of a home. Buyers between the ages of 18 and 39 who purchase at least 50% of a home are exempt from this tax. However, the Finnish government has proposed abolishing the tax exemption for first-time homebuyers to ensure a reduced property transfer tax rate for all buyers.
Finland witnesses a decrease in labor-based migration.
The Finnish Immigration Service (Migri) granted over 20,000 work visas in 2022, but it is expected that this number will decrease to approximately 15,000 work visas in the current year. In 2022, more than 20,000 work visas were granted, with most applicants coming from Russia, India, and the Philippines. The statistics from Migri indicate that this year, residence permits were granted to 40,468 individuals for various reasons, including work, family, or study. It is predicted that the total number of people immigrating to Finland from abroad in the current year will exceed the previous year, but fewer will come with work-based visas.
A significant number of social and healthcare workers have come to Finland from the Philippines, and alongside them, individuals from Sri Lanka, India, China, Bangladesh, Pakistan, and Vietnam are migrating for work. For student visa applicants, most requests come from countries like Bangladesh, China, Sri Lanka, Pakistan, and Russia, as they seek to travel to Finland for further education.
The reason for the lower number of people coming to work in Finland this year can be attributed to two factors. First, the timing of lifting COVID-related restrictions played a role. The restrictions were implemented quite late in many source countries, which contributed to the high number of applications last year.
The second reason is Finland's unstable economy. Finland is recovering from a challenging economic period. The construction sector is in crisis, and the export industry is facing difficulties. It is natural that with a decrease in employer demand for labor, fewer work-based visas will be issued.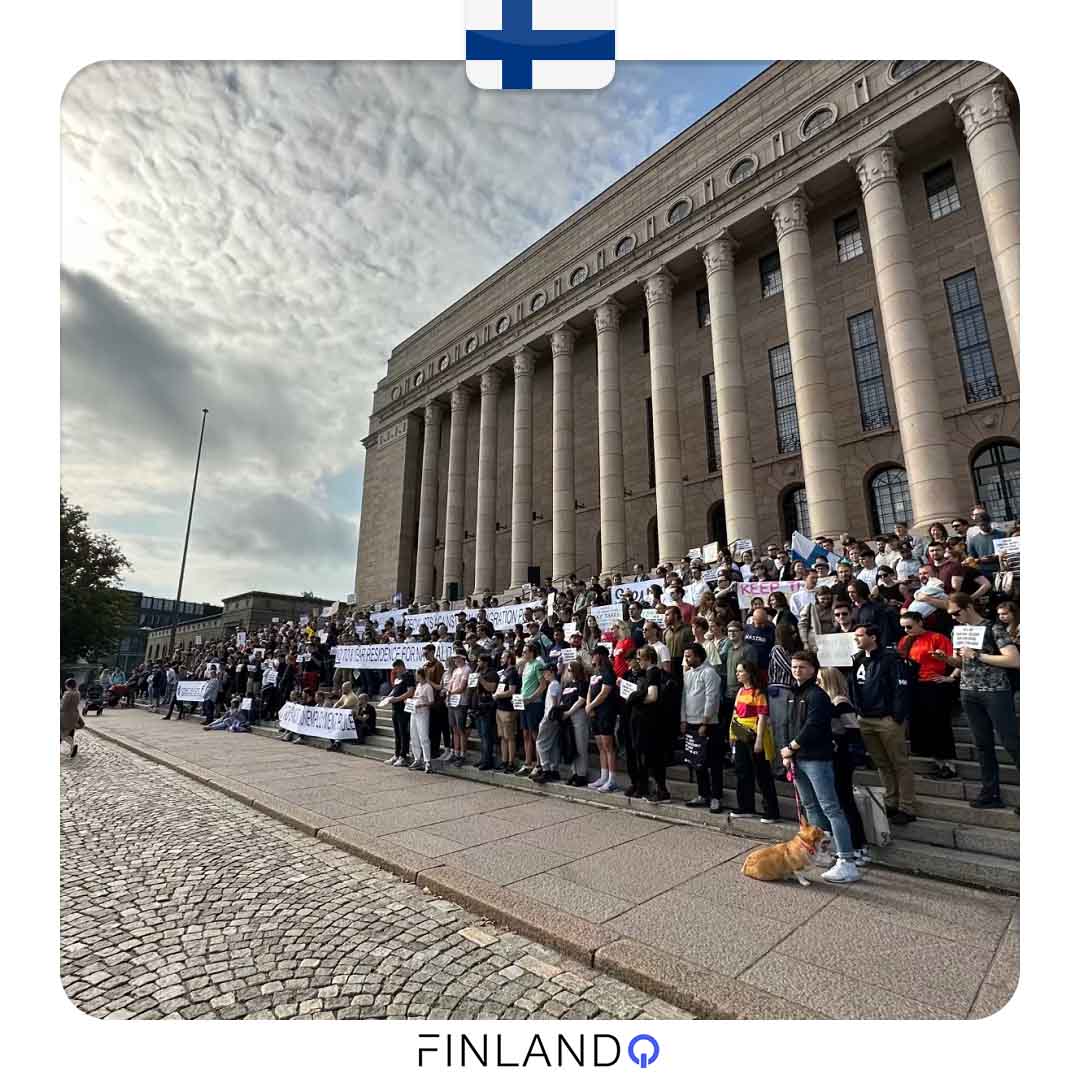 Stormy autumn weather in Finland.
According to the Finnish Meteorological Institute (FMI), on Saturday morning, the second storm front intensified in southern parts of Finland. FMI issued storm warnings for the western and southern coasts of Finland, predicting stormy conditions. In the southwestern coastal areas of Finland, wind speeds reached up to 30 meters per second, and in northern parts, up to 27 meters per second. Rainfall is expected in a wide area of southern Finland, while in the northern regions, a combination of snow and rain is likely. The storm is expected to move east between Saturday and Monday afternoon and will weaken upon reaching Finland's eastern borders.
Researchers test Elon Musk's Starlink in northern Finland.
A group of researchers at the University of Oulu evaluated satellite internet connectivity in remote areas of northern Finland. Starlink is a satellite internet service provided by Elon Musk's SpaceX. When this product was introduced, it was not available in Finland, but new satellites have expanded its coverage. According to researchers, Starlink performed well in most locations, but in forested areas, the connection speed decreased.
The provided internet speeds, in the best case, exceeded 200 megabits per second, but forested areas weakened the connection. In the slowest cases, satellite internet speeds were approximately 65 megabits per second. Connection is cut off near the Russian border, which is natural because Starlink services are not provided to Russia, affecting internet speed at Finland's borders.
Sanna Marin tells UCLA students that Finland's NATO membership was a "peaceful act."
Marin told students in a university speech in Los Angeles, "The only border Russia does not cross is the border of NATO, which is why Finland is now a member of NATO." She pointed out that if the West had intervened in 2014 during Russia's annexation of Crimea, it could have prevented Russia's extensive invasion.
"We made a big mistake in 2014. If we had acted differently at that time, there would have been no war in Europe, or at least a lower likelihood of war." The former Prime Minister expressed support for Ukraine's membership in NATO and the European Union. If Ukraine does not succeed in this war, there is a risk that Russia will attack other neighboring countries.
It is likely that food prices will decrease next year.
A new report from the Economic Research Institute indicates that food prices in 2024 will decrease by about 2%. Food prices in Finland are about 20% higher than a few years ago, but next year, there will be a significant decrease for consumers. However, this projection does not indicate a return to previous price levels but shows a reduction in prices.
The prices of key products such as grains, milk, and meat are decreasing in the global market, while the price of sugar is increasing. This trend may have a long-term impact on the prices of processed products. It is expected that beef production will decrease by 1% in the current year. Poultry production has also declined this year, but capacity is expected to increase in 2024 to meet both domestic and export demand.
Chinese company to build a €1.3 billion battery factory in Finland
A Chinese battery materials manufacturer, Ningbo Shanshan, has announced its intention to invest €1.3 billion in building a new factory in Finland. This company is the world's largest supplier of materials for electric vehicle batteries. The planned factory in Finland, once completed, will become the largest in Europe, although the exact location has not been publicly disclosed yet. The Chinese company stated that the Finnish factory will be constructed in two phases, each taking two years to complete. Factors such as Finland's low electricity prices and the presence of seaports were key considerations for this decision.
Finland extends the preparation time for foreign children to improve Finnish language skills
Currently, immigrant children with limited or no Finnish language skills typically spend a preparatory year before joining regular classes. After this period, children usually transition to regular classes, regardless of their language skills. The government is planning to extend this preparatory period if necessary. Children who still lack proficiency in the Finnish language will be required to participate in preparatory classes for two years.
For children with lower levels of Finnish language proficiency, entering regular classes can be like "jumping onto a moving train." One year or even a few months may not be enough time to learn a new language, so this new plan can provide significant assistance to them.