Finland, Norway, and Germany are among the most popular European destinations for international students, but what attracts students to these countries? Policies of free education, high-quality educational standards, and the importance universities place on research and practical teaching are among the reasons that make free education in Finland a top choice for many individuals.
The quality of educational programs in Finland is internationally recognized and ranks the country's universities among the best in the world. Before enrolling in European universities, you should conduct the necessary research to determine whether they are the right choice for your international academic adventure. Don't forget to also examine the cost of living in Germany, Norway, and Finland to understand your budget requirements. In this article, we will explain who chooses free education in Finland and introduce you to some of the best universities.
Who doesn't pay tuition fees in Finland?
Finnish public universities are divided into two categories: regular universities and universities of applied sciences. All of them will be tuition-free for students coming from European Union (EU) / EEA countries and Switzerland. Non-EU/EEA students registering in English-taught programs are required to pay tuition fees. However, programs taught in Finnish or Swedish are free for all international students. So, if you've learned Finnish, you can take advantage of the educational services in Finland for free.
The minimum tuition fee set by the Finnish government is about 1500 euros per year for bachelor's and master's programs, but most programs charge more than this amount.
Tuition fees for non-EU students registering in public Finnish universities range from 5000 to 15000 euros per year, with the University of Helsinki being the most expensive in the country. Private universities usually charge higher fees. Be sure to also consider the cost of living during your studies in Finland. Average expenses range from 700 to 1300 euros per month, depending on your spending habits. However, costs in Helsinki can be higher.
Best tuition-free universities in Finland:
University of Vaasa – Acceptance rate: 10%
University of Helsinki – Acceptance rate: 17%
Tampere University – Acceptance rate: 9%
University of Turku – Acceptance rate: 10-20%
University of Jyväskylä – Acceptance rate: 10%
Application process for free education in Finland
What can you not like about Finland? Education in this country is free, it boasts pristine nature, warm and hospitable people, a high standard of living, and more, all of which make many individuals prefer Finland as their destination for travel or migration. Like any other country, Finland requires you to follow several steps when applying for admission to one of its universities.
Decide on the right university: Finland has one of the best education systems in the world, which many countries strive to implement in their own systems. After World War II, Finland was able to make significant changes in its education system, which, years later, is recognized as the best education system in the world. According to studies, Finnish students are among the top in Europe in terms of academic level and prospects for the future, which shows why free education in Finland is a good choice.
When you decide to study in Finland, you must first research the various universities and choose the best one for yourself. A variety of fields are offered at Finnish universities, some of which are taught in English instead of Finnish, so international students who do not know Finnish do not face problems attending universities.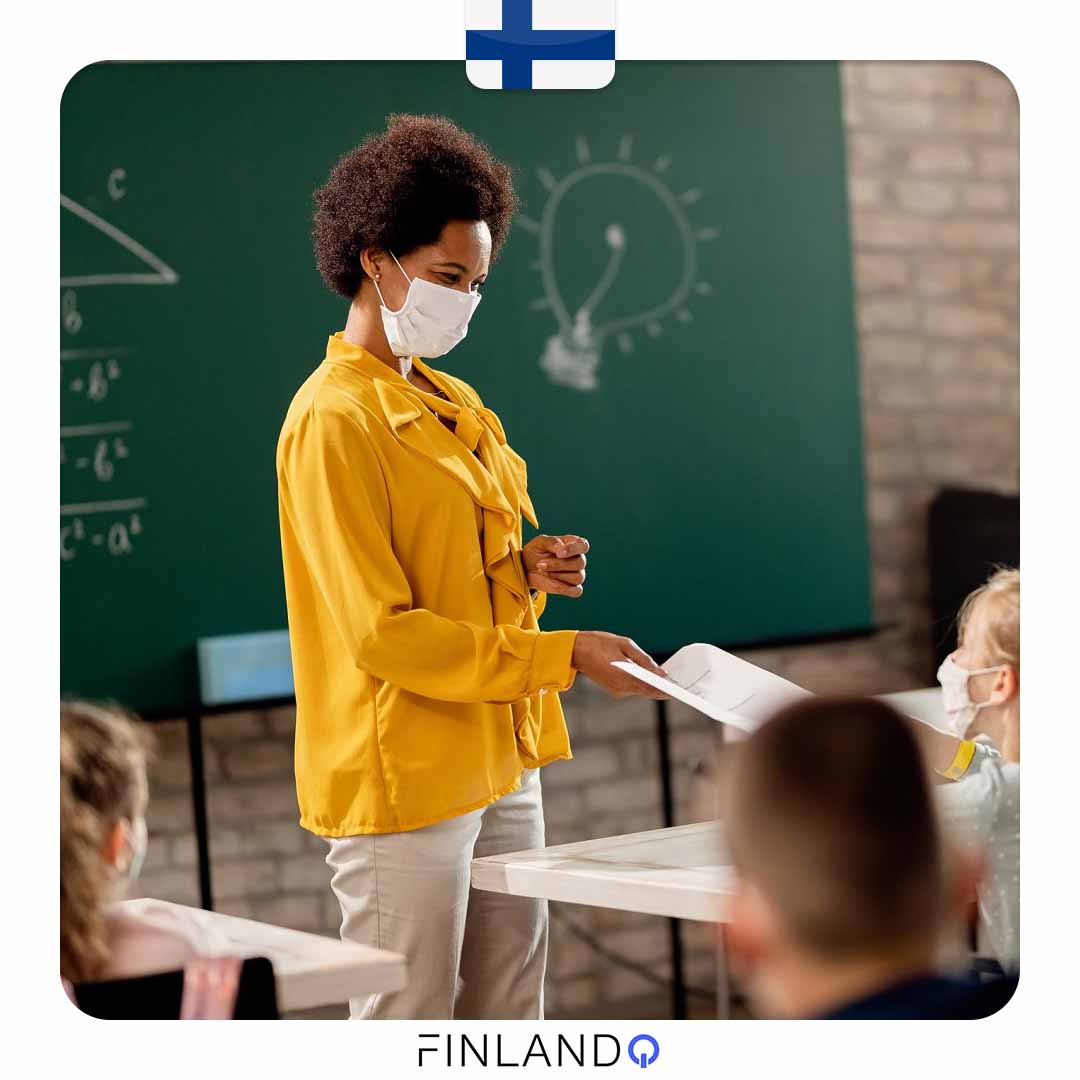 Here are a few universities that we recommend considering:
Aalto University
Turku University
University of Jyväskylä
Lappeenranta-Lahti University of Technology
Metropolia University of Applied Sciences
University of Vaasa
Laurea University of Applied Sciences
Hanken School of Economics
Prepare for your application
You should first know that Finland divides its higher education institutions into two categories:
UAS (Universities of Applied Sciences) that educate professionals in response to labor market needs.
Regular universities that conduct scientific research and provide education based on theoretical science.
Finland is one of the European countries that offer free education, but before applying, it's necessary to gather information about its admission requirements. If the chosen university isn't as affordable as expected, you can apply for a scholarship in Finland. For this, you must visit the official Study in Finland website and obtain all the necessary details and information from there.
How to apply for a master's degree in Finland?
When it comes to the application process, students have multiple options:
Apply through the official websites of universities.
Apply through the official websites of Universities of Applied Sciences (UAS).
Apply through Studyinfo, the official website for application programs in Finland.
Each higher education institution in Finland has an admissions office ready to answer any questions or address any issues. Typically, every university has its own admission criteria and a list of required documents, but there are commonalities. There are two types of applications you can make:
Joint Application: A joint application means that you can apply for up to six study programs with one application. You need to list your desired programs in order, but be careful because you can't change them after the application period ends.
Separate Application: If you apply through a separate application, you directly request a specific educational program at an institution. Separate applications are filled out for each program or institution you're interested in, and there's no limit to how many programs you can apply to.
Check language requirements
English is essential for your comfortable life as an international student in Finland. However, you can also learn Finnish or Swedish for studying at Finnish universities. If your native language isn't English, Swedish, or Finnish, you'll need to take a language proficiency test. UAS institutions may organize language proficiency tests for potential students, either in written or interview format. On the other hand, universities usually expect you to have an English language certificate. If you have a language proficiency certificate in a foreign language, you can submit it as proof of language skills. The following tests are recognized by Finnish universities:
Academic IELTS
TOEFL
PTE Academic
I hope this information helps you understand the process of applying for education in Finland. If you have any more specific questions or need further guidance, please feel free to ask!
Collect the required documents
The required documents for a regular university in Finland are different from those for a UAS (University of Applied Sciences).
University of Applied Sciences will require the following:
Copies of your documents.
Official translations of all documents.
Original academic documents and their official translations.
A certificate of employment, if applicable.
Regular universities will provide a comprehensive list of required documents once you start the online application process.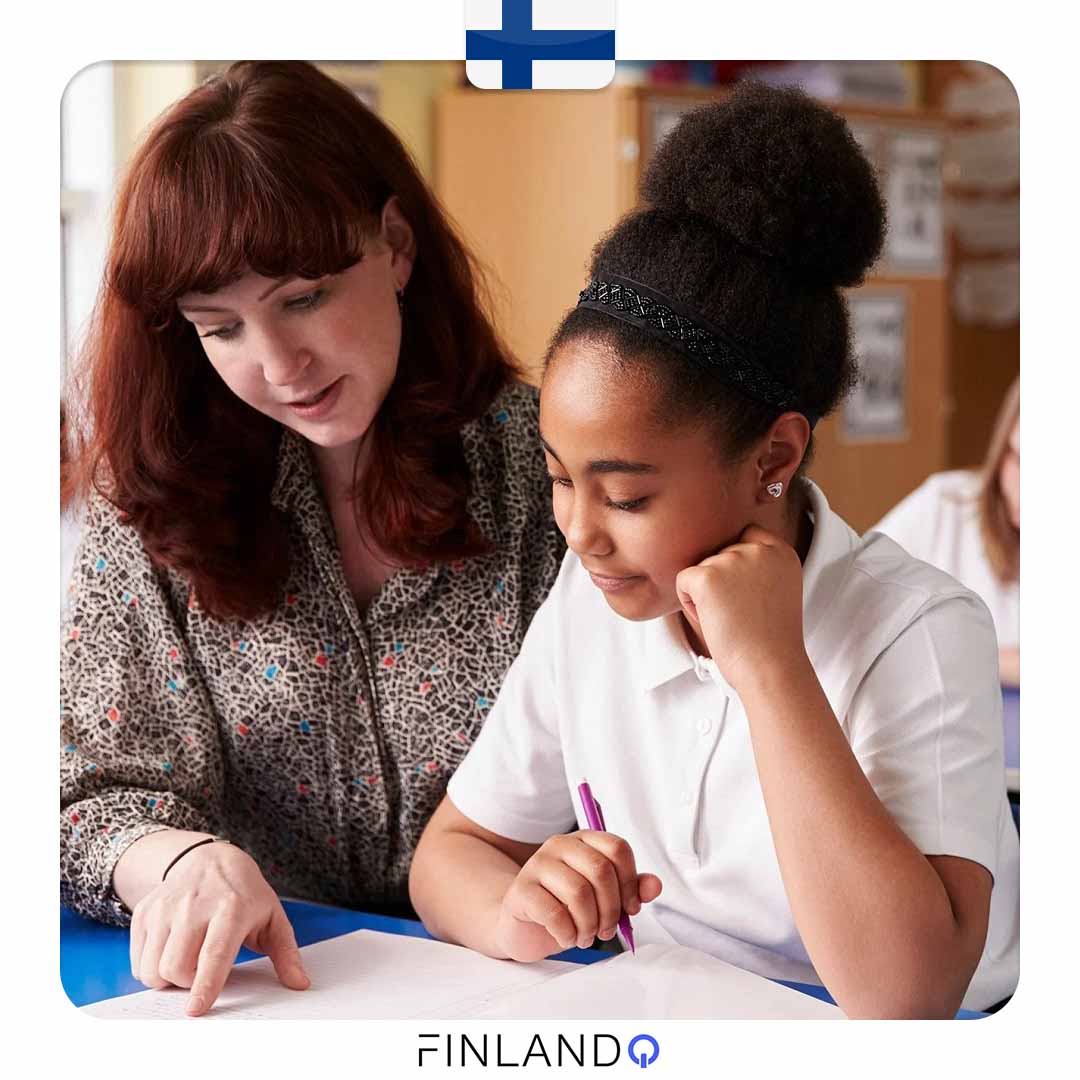 Pay attention to the application deadlines
Finnish universities and UAS do not follow a strict calendar. Admission for master's programs typically takes place from early December to mid to late January. UAS, on the other hand, may extend their admission process until March. As there are no fixed dates, you should regularly check the university's website for updates.
Final steps after receiving the acceptance letter
Let's assume you've received your acceptance letter – congratulations! Now, you need to look into the residence permit for Finland, as you will need a permit if your studies exceed 90 days. If your study duration is less than 3 months, you will need to apply for a visa instead.
Don't forget that you can seek help from your UAS or regular university for residence or other student services. The staff at these institutions will make every effort to assist you in obtaining a Finnish visa or residence permit.
Why study for free in Finland?
You read it correctly: studying in Finland is free! While in most countries, pursuing higher education involves hefty tuition fees, Finland has managed to keep university education entirely publicly funded. Even for international students. There are a few exceptions: some master's programs may charge tuition fees for non-European Union (EU) or European Economic Area (EEA) students, and all English-taught programs have tuition fees. However, if you have a good command of the Finnish language, your university studies will be tuition-free.
Finnish universities have a highly practical ranking
If you think that free things have little or no value, you are mistaken. Finland's higher education system is widely respected as one of the best globally. Eight Finnish universities appear in the 2012/13 QS World University Rankings, and most of them have improved their positions compared to the previous year. The top positions are held by the University of Helsinki (78), the University of Turku (211), the Aalto University (222), and the University of Oulu (262).
Untouched Finnish wilderness
Finland is renowned for its lakes, islands, and ski slopes and has some truly breathtaking natural locations. In this country, you can enjoy the pristine and untouched nature alongside your tuition-free education.
Good encounters with Finnish people
Finnish people may not be the most talkative, but their encounters are very friendly, and they will guide you if you need help.
Plenty of activities to do in Finland
Finland offers a plethora of activities that you can try alongside your free education. These include:
Visiting Santa Claus Village.
Ice hockey.
Fishing.
Sauna.
Visiting buildings with historical architecture.
Winter sports.
If you need advice on studying for free in Finland, experts at FinlandQ can provide you with the necessary guidance. Just reach out with your questions through the contact information provided on their website.