Finland is home to one of the most advanced and comprehensive welfare systems in the world, designed to ensure a decent standard of living for all Finns. At its core are social insurance programs (such as pensions, sickness, and unemployment benefits, and worker's compensation), welfare provisions (family allowances, child care services, services for the disabled), and a comprehensive healthcare system that combines to allow residents of the country to lead worry-free lives.
History of Finland's welfare system
The roots of Finland's welfare system lie in the late 19th century when the country's social policies began to focus on reducing disparities between social classes. At that time, most existing social laws were geared towards meeting the needs of specific groups rather than the entire population, leading to multiple problems. In 1937, the National Pension Scheme was deemed insufficient, which prompted actions to support needy mothers.
Finland's social security system was established during the first three decades after World War II. It was only after the war that Finland's social policies acquired features that made them similar to other Nordic social systems. According to Finnish sociologist Erik Allardt, the distinctive feature of the Nordic welfare system was its comprehensiveness. Unlike welfare systems in the United States and most Western European countries, the welfare systems of Nordic countries cover the entire population and are not limited to specific groups.
In 1950, Finland's social expenditures represented about 7% of the country's gross domestic product, roughly equivalent to Sweden, Denmark, and Norway. By the mid-1980s, Finland's social expenditures had increased by about 24% compared to other countries. Less than 10% of these expenses were paid by Finnish benefit recipients, with the rest being equally funded by the government and employers. Until the mid-1970s, Finnish employers contributed more to their social security systems than their counterparts in other countries.
welfare system
Finland's welfare system focused on caring for mothers and children shortly after World War II. In 1957, the government presented an improved National Pension Scheme and completed it with private pension funds in the early 1960s. Unemployment benefits were organized in 1959-60 and revised in 1972. The laws of the 1950s and 1960s also required the creation of a hospital network, more medical personnel training, and the establishment of a health insurance plan from 1963 to the early 1970s. The housing allowance system expanded in the 1960s and belonged to more people. By the 1980s, Finland's welfare system was in line with Nordic standards and was accepted by most Finns. All major political parties have tried to maintain it, and its role in Finnish society seems secure for decades to come.
At the end of 2017, the Social Insurance Institution of Finland (KELA) provided medical expense assistance to 3,764,362 people, child care expense assistance to 1,003,635 people, pension allowances to 643,153 people, 268,537 people received unemployment assistance, and 286,630 people received sickness expense assistance.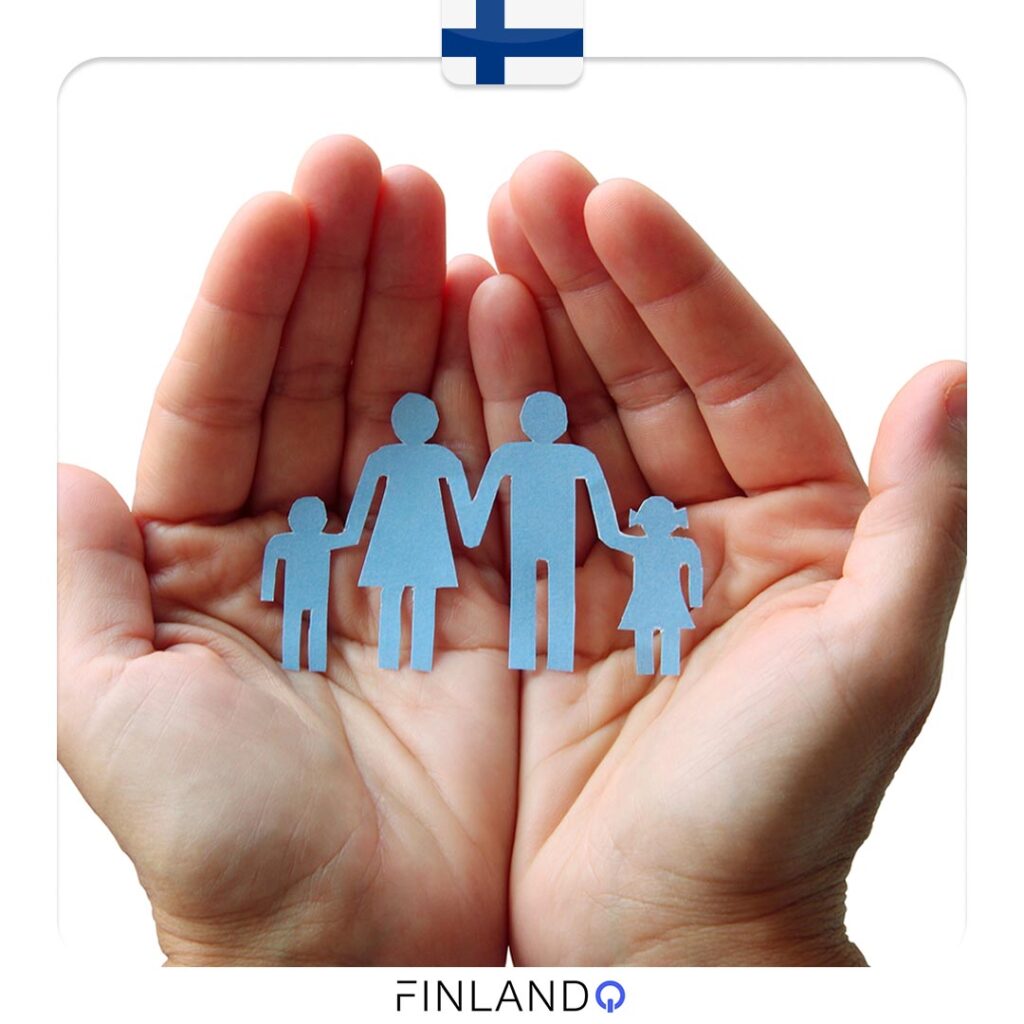 The National Pension Scheme in Finland dates back to 1937, but its budget was so weak that it wasn't until the implementation of the new National Pension Act in 1957 that the scheme became viable. By the late 1980s, although it had been somewhat amended, this law remained the basis of Finland's national pension scheme, which was available to all residents above the age of 16. Non-Scandinavian citizens who had lived in Finland for at least five years were also eligible for this pension. Those who left their place of residence in Scandinavia were only entitled to one year of retirement pay.
Currently, a fixed pension can be granted to individuals over 65 years old and individuals aged 16 to 64 who are no longer able to work. In some cases, long-term unemployed individuals in their late fifties or early sixties may also qualify for this fixed pension.
National pension payments are the same for everyone, but additional expenses related to marital status, cost of living in a place of residence, and other benefits received could be added to the amount. Extra help can also be provided for dependent children, disability level, housing costs, and veterans of World War II and the Civil War.
The Workers' Pension Act was passed in 1961 to complete the national pension scheme. Although adequate for rural Finns – who constituted the majority of the population until the 1960s – this law did not provide sufficient benefits for city residents. During the following decade, compulsory supplementary benefit plans were included for temporary workers, local and state government employees, state church officials, and self-employed individuals. A supplementary plan was also developed at the end of the decade for farmers. Seafarers had an income-related program from 1956, and those working in free professions such as acting and writing were also covered from 1986. These occupational pension schemes were fully provided by private or public employers, and the central pension insurance institution was responsible for maintaining employment records and benefits.
Retirement
As a general rule, the normal retirement age is 65, and the amount of pension paid is determined based on the average income earned in the last four years of work (which ends two years before retirement).
In 1963, the Health Insurance Act introduced medical insurance in Finland. From 1964 onwards, if someone lost their salary due to illness or maternity leave, the government would be responsible for their financial support. Three years later, the government started paying medical bills for these individuals, which accounted for a significant portion of people's incomes. Before the implementation of this law, only a small minority of people, mainly employees of large companies, had medical insurance.
All individuals who have resided in Finland for a short period are eligible for this program. Foreign nationals need to register with local health authorities to receive compensation. In the 1980s, the daily average wage for compensating for income lost due to illness was approximately 80% of the regular wage and could extend up to 300 working days. Hospital care in government hospitals was generally free, and other fines included 60% of medical expenses, 75% of laboratory costs, and 50% of drug expenses.
Maternity benefits accounted for around 80% of income for about one year and could begin five to seven weeks before the expected date of birth.
Welfare in Finland: Unemployment Benefits
In Finland, job seekers are entitled to receive a daily allowance of approximately 25 euros for initial expenses. This allowance is valid as long as the recipient is unemployed. Unemployed individuals belonging to the unemployment fund (about 80% of Finns) and who have worked for at least 26 weeks in the past 2 years are eligible for benefits.
Workers who were unable to find work in their late 50s can benefit from unemployment benefits equivalent to a retirement pension. By the end of 2017, Finland had paid over 4491 million euros in unemployment benefits to 369,100 people, which accounts for 11% of the population aged 18 to 64 in Finland.
Worker fines
Workers suffering from work-related injuries are financially supported by payments covering medical and rehabilitation costs. If the injury leads to permanent disability, the worker can receive 85% of their salary due to their disability. Surviving dependents of a deceased person are entitled to retirement benefits and significant financial support for funeral services.
Family Allowance
Family support is highly valued in Finland. All parents receive information, health and education recommendations, vaccinations, and similar services from state child hospitals before and after childbirth. They also monitor the physical, mental, and social status of their children and regularly have them examined by a physician.
Financial support for families with children is available in the form of childcare benefits and childbirth benefits. Childcare support dates back to the 1930s and is one of the oldest parts of the welfare system in Finland.
Childcare Services
All Finnish families have access to public daycare centers according to the law. These families also receive relatively low fees according to the law. The availability of quality daily care (staff with university degrees) allows Finnish mothers to pursue jobs outside the home more than in other parts of the world.
Parents can use unpaid leave from work until the third anniversary of their child's birth. The Children's Welfare Act in 1983 made local governments responsible for childcare and empowered them to take necessary action in the event of serious neglect or abuse of a child. In the mid-1980s, about 2% of Finnish children were affected by this law. Another law in 1983 declared physical punishment of children illegal, like in other Nordic countries.
Services for People with Disabilities: Disability Care in Finland
The Finnish welfare law outlines responsibilities for treating physical disabilities, providing housing, vocational education, workplace environments, and physical rehabilitation. By the end of the 1980s, there were approximately 30,000 Finns with mental disabilities, of which 10,000 received government financial aid. Due to the insufficient facilities to accommodate all mentally disabled individuals, some of them resided in private homes or nursing homes.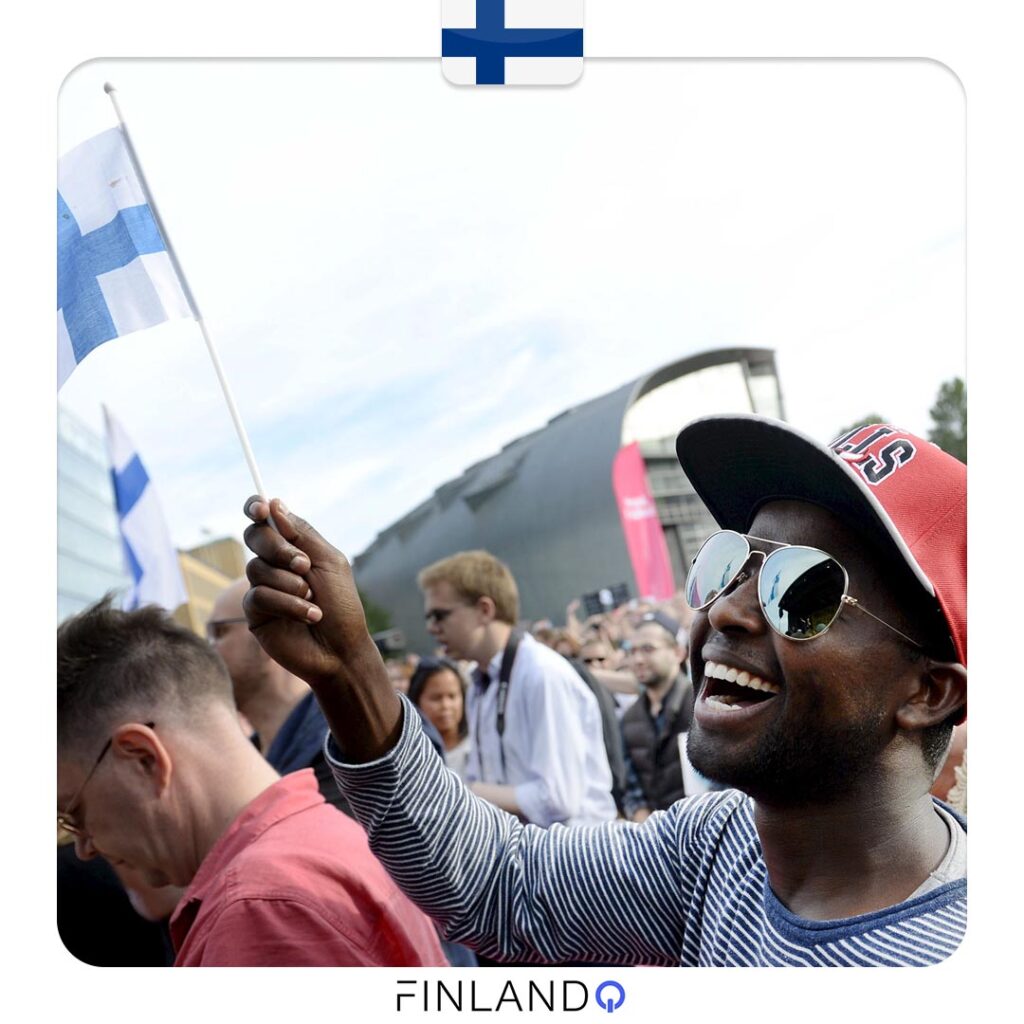 Addiction Treatment Services
Traditionally, Finnish society did not view alcohol as a part of daily life but rather as something consumed on special occasions. Medical evidence demonstrated the harm caused by excessive alcohol consumption, evidenced by the fact that deaths from acute alcohol poisoning were seven times higher in Finland than in Sweden and twenty times higher than in Denmark. As a result of people's problems with alcohol, the country imposed a ban on alcohol from 1919 until 1931. The next step against alcohol consumption was a law passed in 1976 that prohibited alcohol advertising in most publications. Another action was to increase the cost of alcohol through high taxes, such that in the mid-1980s, alcohol tax was a significant source of foreign income for Finland.
In the 1980s, many people still objected to excessive alcohol use. The Finnish government took a new approach to solve this problem, introducing a special section on substance abuse within the Ministry of Social Affairs and Health. Local authorities provided various facilities for alcoholics, including clinics, shelters, and emergency shelters that were open 24 hours a day and offered rehabilitation treatments.
Finnish Healthcare System
Tampere University Hospital is one of the best medical centers established in Finland, where people can go for all kinds of illnesses. University clinics and central clinics are publicly managed and do not charge patients any low fees. The budget for these centers is provided by the government to ensure that residents of Finland have access to medical services.
In the second half of the 1980s, Finns enjoyed a standard of health comparable to that of other developed countries and have since placed significant emphasis on people's health and well-being.
Given Finland's social laws, it can be summarized that welfare in Finland is at a high level similar to other Nordic European countries. These laws also help immigrants build a better life for themselves. If you need assistance with traveling to Finland, contact our experts at Visit Finland for the necessary guidance.