Visiting Finland's land of the midnight sun will be one of the best moments of your life. This country, with its unique nature, diverse architectural styles, and friendly people can be an excellent choice for a vacation. In this article, we at FinlandQ intend to introduce you to Finland's attractions so that you can become familiar with the country's most beautiful landscapes and not miss out on seeing them if you travel to Finland.
Helsinki: One of the Best Attractions in Finland
The coastal city of Helsinki with its beautiful islands, green parks, and cozy street cafes attracts visitors. The unique architecture and remarkable churches make the cityscape extraordinary. In the capital of Finland, there are many things to discover from the Kauppatori market to the Cathedral of Helsinki. The city was founded in 1550 and became the capital of Finland in 1812.
During your trip to Helsinki:
– See the White Cathedral, a symbol of Helsinki.
– Enjoy a cup of coffee at one of the cozy street cafes.
– Take a boat ride and visit the Suomenlinna fortress.
Finland's attractions : Linnanmaki Amusement Park
One of the most famous amusement parks in Finland is Linnanmaki, which operates from April to October each year. However, the Art Building, Aquarium, and Theater Building are open all year round for visitors to see. Every year, more than 1 million people visit Linnanmaki amusement park to experience this special amusement city. The amusement park is built on a hill and was opened on May 27, 1950. If you are interested in taking a train ride, you will find various models in this amusement park. Additionally, there is a river for boating around the amusement park where you can experience boating.
Rauma City: One of the Most Visited Historical Attractions in Finland
Rauma is the third oldest city in Finland and is known for its old wooden town, which is listed on UNESCO's World Heritage List. Take a walk through the twisting streets of Rauma and marvel at the colorful wooden houses, visit the old town hall, or see the church from the late fifteenth century
During your trip to Rauma:
– Let the unique and old buildings of this city amaze you.
– Walk on Kitukränn, the narrowest street in Finland.
– Various festivals are held in this city every year, where you can experience many things. Dancing, music, cooking, etc., with a great variety, can be seen at these events.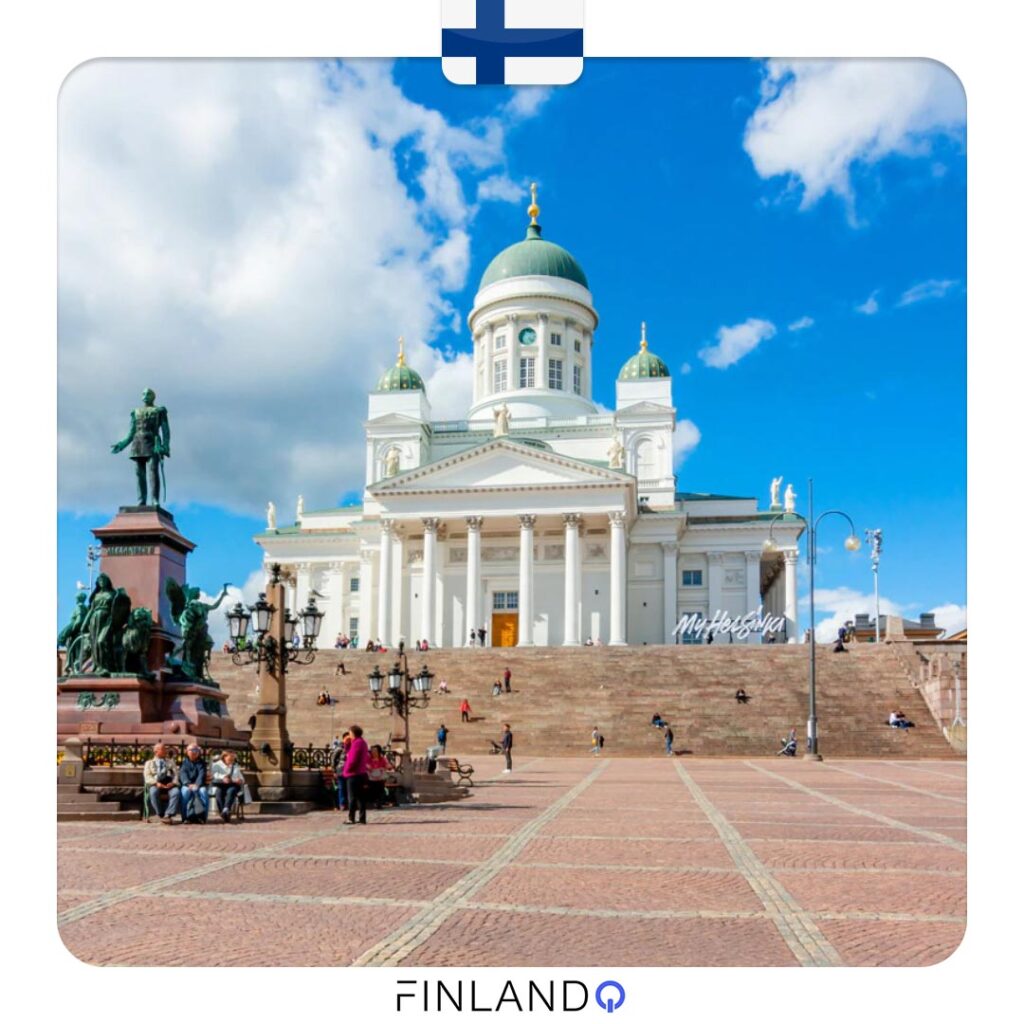 Ruka Ski Resort: A Perfect Place for Winter Sports
One of the most spectacular winter landscapes can be found in Ruka, Finland. The stunning scenery of Ruka is worth seeing both in summer and winter, especially during the cold season when the Ruka-Kuusamo winter sports center attracts many sports enthusiasts. Also, keep in mind that the winter season in Ruka is one of the longest in Europe, and from October to May, you will have excellent snowy conditions for skiing or snowboarding.
When visiting Ruka Ski Resort:
– Book a husky sled tour.
– Enjoy watching the northern lights at this ski resort from September to April.
– Get up close to the amazing winter nature.
Karhunkierros Trail
Nature lovers should not miss the Karhunkierros Trail. This trail is the most popular hiking route in Finland, where many people visit to enjoy walking and taking pleasure in nature. Along the 80-kilometer trail, you will come across waterfalls, valleys, lakes, and magical forests. Depending on your hiking experience, you should plan for 4 to 7 days for completing this hike.
When visiting Karhunkierros Trail:
– Take a walk through the untouched forests and admire the amazing views.
– If you are lucky, you may spot special animals like deer up close.
– Enjoy the tranquility of nature.
Santa Claus Village
You have probably heard of Santa Claus Village in Finland. This village has an interesting story; in 1927, a radio host announced on his program that Santa's workshop is located in Lapland, Finland. After that, this area took on the nickname of Santa Claus' homeland, and the Santa Claus Village officially opened in 1986. Christmas is always in the air at Santa Claus Village, and after visiting Santa, you can go to nearby restaurants and cafes for drinks and food.
When visiting Santa Claus Village:
– Meet Santa Claus up close.
– Feel the Christmas atmosphere and its vibe.
– In the heart of the village, you will see Santa's office that both young and old can visit.
Polar Lights
With a stroke of luck and traveling during the appropriate time of year, you can experience a truly special type of natural scenery in Finland: magical polar lights. Finland is the best place to see the colorful dance of lights and the clear night sky, which can give you a unique feeling.
The Best Time to See the Northern Lights is:
Late August to early April in Northern Finland
October to February in Southern Finland
Suomenlinna Castle
One of the largest maritime fortresses in the world, Suomenlinna Castle, is only a 15-minute boat ride from Helsinki. This castle can be considered one of the most significant tourist attractions in Finland that attracts many visitors. You can easily spend a day of your trip visiting the sights of this castle. Built by the Swedes in 1847 (Finland was part of Sweden at the time) to scare off the Russians, this castle, now listed as a UNESCO World Heritage site, has many museums and walkways around it, and in the summer, you can stay for an overnight dance and music performance in the Suomenlinna Summer Theater.
Finland's attractions : Turku
Located in the southwest of Finland, Turku city is the oldest city in the country and was its capital until 1812, located on the Gulf of Bothnia. With eight centuries of history, it is the most traditional medieval city in Finland, but in addition to its prominent medieval buildings, you will see examples of contemporary art and modern architecture, such as the Sibelius Museum and Waldemar Backman's work. The river is a central location for Turku where some boats have turned into restaurants and created a unique view. In the summer, locals gather along the coast at sunset, and in winter, it turns into a giant ice-skating rink.
On the northeast bank of the river, Kaupatori Shopping Center and Orthodox Church are located. Opposite them is the Medieval Cathedral on the large old square. This brick building is visible all over the city. To experience Turku in the early 1800s, take a walk along Luostarinmäki Street. This place is a complete neighborhood with 40 houses that were the only points saved in the Turku fire of 1827. These houses are now considered a type of museum, and many people visit them.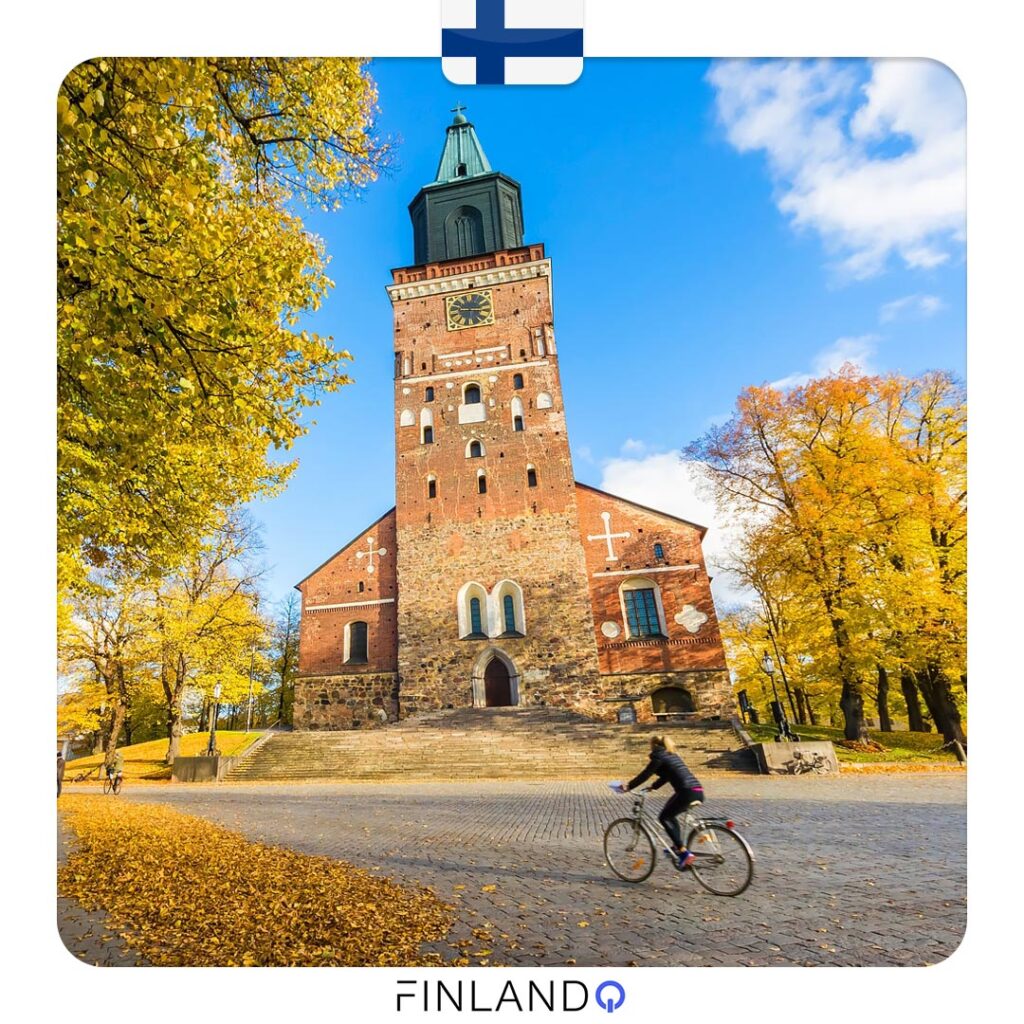 Porvoo City: One of Finland's most authentic tourist destinations
The second oldest city in the country, Porvoo, is located 48 kilometers east of Helsinki. This city has a beautiful river with a row of small red wooden buildings, old streets and colorful wooden houses, and a Medieval Cathedral. Between the river and the cathedral on top of a hill, there are two museums worth visiting. One is historical, and the other displays modern art. Porvoo City is known for its good handicraft industry, so take your time to wander around its shops.
Vaasa
Founded in the 1300s, Vaasa was an important city during Sweden's rule over Finland. The city burned down in 1852 and was relocated six kilometers northwest after that. The ruins of the old town have now been turned into a large park. This city has around 34% Swedish language speakers and many connections to Sweden. Vaasa's large market square is surrounded by a wide range of cafes, restaurants, and shops and is the center of the city's urban life. This peaceful city offers plenty of tourist attractions, with the most important being its pristine nature. Visitors can take a walk along the dock and walk for miles along the coast. Other attractions in Vaasa include the Kuntsi Museum of Modern Art, the Ostrobothnian Museum, the Terranova Kvarken Nature Center, the Tikanoja Art Museum, and the Maritime Museum Vaasa.
Tampere
Founded in 1779 as an industrial village, Tampere is the third-largest city in Finland. Tampere is located between two lakes: Näsijärvi in the north and Pyhäjärvi in the south, connected by Tammerkoski. Along with its strong industry, Tampere is famous for its active cultural life, which includes outdoor theater and frequent festivals. In November, the city hosts the Tampere Jazz Happening Festival, which has been bringing world-famous jazz artists to perform in small clubs and halls for over 35 years.
Oulu
Located at the northern end of the Gulf of Bothnia, at the mouth of the Oulujoki River, Oulu is known for its unique nature and also has a famous university that welcomes many international students every year. Oulu is an industrial city and has never lost this title. It is currently recognized as the first city equipped with 5G internet.
Finland's attractions : The Snow Castle of Kemi
Every year, Kemi welcomes many visitors who come to see the world's largest snow castle. Every winter, Kemi rebuilds its wonderland with new ice buildings, including a hotel, restaurant (with ice glasses!), art gallery, and even a small church. Hotel rooms can be viewed during the day, and visitors from all over the world come for weddings or christenings in the small church. The Snow Castle is open from January to April because, during this time, the temperature is at its lowest.