When you migrate to Finland for your studies, you will be allowed to work under certain conditions to cover your monthly expenses. The possibility of working as a student in Finland is available to all students, with the only difference being that students coming from European Union countries can start working without obtaining any permits. On the other hand, students from non-European Union countries must obtain a permit to begin working. In this article, we intend to examine the conditions for obtaining a student work permit in Finland.
Conditions for Student Work in Finland
If you intend to work during your studies in Finland, you should know that the maximum working hours for students are 25 hours per week. However, students at the doctoral level have different conditions. The most important requirement for finding student work is proficiency in the Finnish language. As mentioned earlier, if you are traveling to Finland from countries outside the European Union, you will need a permit to work, which must be obtained through your employer. Once you reach an agreement with the employer, they will proceed to obtain a permit for you titled "Student Work Permit in Finland" through the Finnish Immigration and Employment Services.
The better your command of the Finnish language and the more specialized knowledge you have, the better job opportunities will be available to you. However, it's essential to note that some companies and jobs do not require proficiency in the Finnish language, and you can apply for those positions with English language skills. To find a student job, the best approach is to visit your university and explain your conditions; the university will assist you in finding a suitable job related to your field of study.
Student Work Contracts in Finland
In student work, official employment contracts are established, with one copy kept by the employer and another by the student. All duties and responsibilities of the individual are outlined within this contract. Details such as working hours, the amount of monthly salary, payment methods, official and annual holidays, days off, and the end date of employment are specified in this contract. A valid employment contract must include the following information:
Signature of the employer and the student.
The start date of employment.
Determination of the end date of employment (there are types of contracts without a specified end date where a termination date is not included, and the employer cannot dismiss the employee without reasonable cause).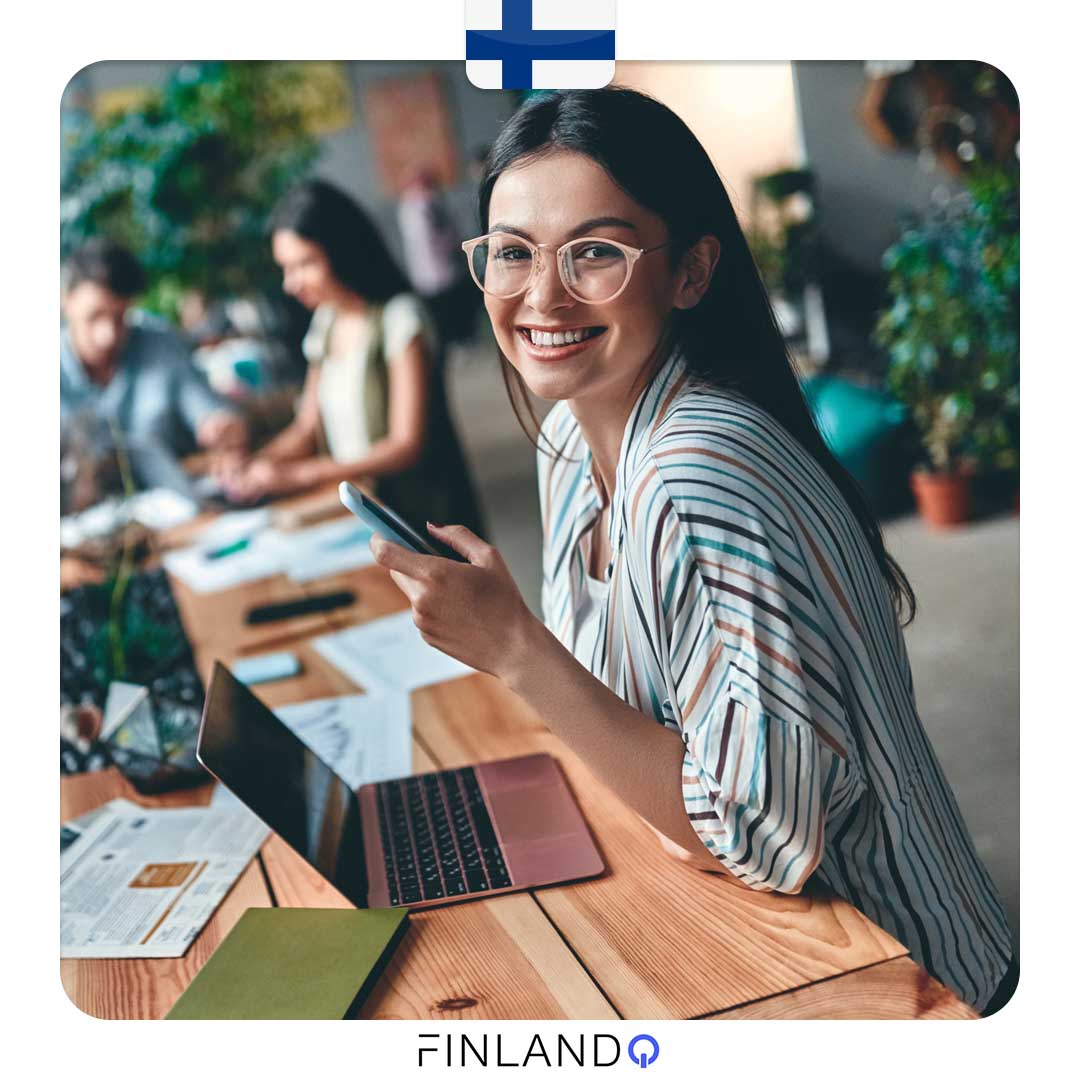 Do I Have to Pay Taxes for Student Work in Finland?
It doesn't matter whether you are working part-time or full-time; you must pay taxes for your income. The amount of taxes to be paid depends on the type of work and the amount of salary received. Therefore, there is no need to pay high taxes for part-time wages. Taxes are not collected from you; instead, they are deducted from your salary before it is paid. After obtaining a student work permit in Finland, it's best to apply for a tax card. By visiting the tax office, you will be asked to provide documents such as your passport and educational certificates. The tax office will determine whether you are eligible for a tax exemption based on the documents. After obtaining a tax card, you must provide it to your employer, who will then deduct taxes from your salary based on the specified rate.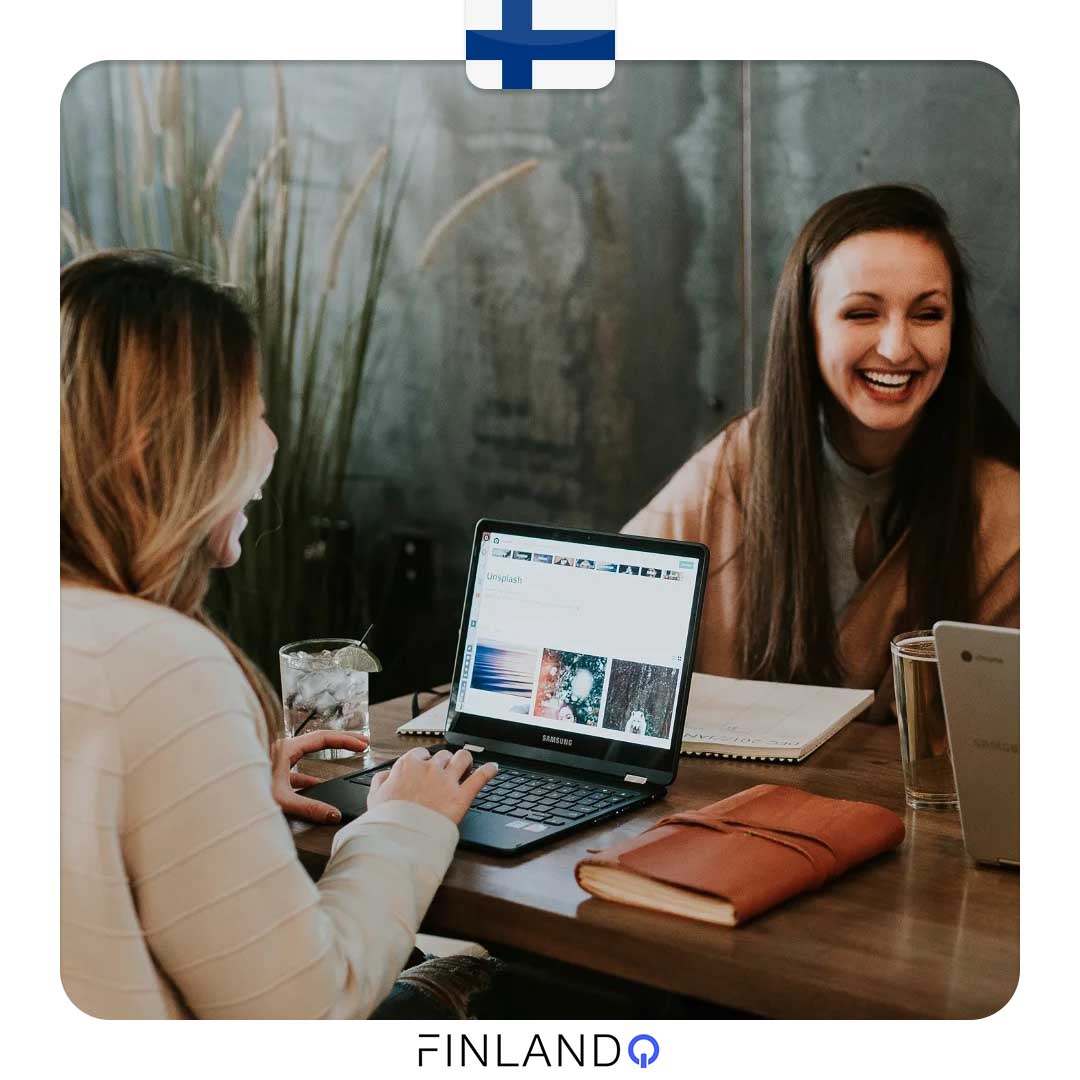 Student Work Permit in Finland : Working hours for student work in Finland
The level at which you are studying will determine how many hours of work you are allowed to perform. For students at the bachelor's and master's levels, the authorized working hours range from 20 to 25 hours per week, while for doctoral students, this limit increases to 25 to 30 hours per week.
List of Most Demanded Student Jobs in Finland
Obtaining a student work permit in Finland comes with numerous benefits. You can earn income, save money, become familiar with various working environments, and enhance your networking opportunities in Finland. Additionally, working during your studies can contribute to your experiences, which in turn can improve your resume. Part-time student jobs typically offer flexible working hours and do not require specific expertise.
Working in a restaurant
Activities in cleaning sectors of hotels, shopping centers, hospitals, and more
Newspaper delivery
Food courier
Research Assistant – Research positions
In addition to these jobs, you can also find part-time work related to your field of study through your university with their assistance.
Finding a Job for Students in Finland
To find a better job for yourself, you can follow several methods:
Seek help from your university.
Use social networks such as LinkedIn to search for companies or institutions in your field of study that may offer internships or part-time positions.
Try to directly communicate with employers and explain your conditions.
Visiting employment agencies can also be helpful as they have good relationships with various companies and are aware of job opportunities.