Finland, as one of the northernmost countries in the world, has a moderate and relatively cold climate, especially in the winter. Its high standard of living and captivating nature have made it a very popular destination for people worldwide. Due to Finland's membership in the European Union, immigration to Finland is easier for residents of EU countries, while others need to follow specific procedures. You might wonder if Finland accepts immigrants. Is Finland immigrant-friendly? Can I immigrate to Finland?
In response to this question, we can say yes. Finland is an immigrant-friendly country that can ensure a relatively high quality of life and offer a peaceful existence after immigration. Finland boasts numerous reputable universities, where you can pursue your academic goals. Otherwise, there are abundant job opportunities for skilled workers in Finland, depending on your expertise and preferences.
Why is immigration to Finland the happiest country in the world?
For several consecutive years, Finland has been named the happiest country in the world. This makes Finland an attractive destination for immigration, with an increasing number of immigrants each year. Finland has long, cold, and dark winters, and while summers are better, it's not a tropical paradise. If you love cooler weather, this country is an excellent choice for you.
Finland offers nearly free healthcare and educational services to its residents. It doesn't matter if you are wealthy or not; even when you can't afford it, you will be taken care of. The social security system is so good that even unemployed individuals don't need to worry about how they will live. You can visit a doctor under any circumstances and discuss your health issues.
The population density in Finland is low, and about 70% of this beautiful country is covered with forests. Moreover, there are over 100,000 lakes in this country. The air quality is excellent, and it only takes a few minutes to immerse yourself in the beautiful nature and relax. Compared to many other Western countries, life in Finland is very peaceful and can lead to happiness and a sense of well-being. Wages in Finland are sufficient for savings while maintaining a high-quality daily life.
Ways to immigrate to Finland
In this section, we will discuss several ways to immigrate to Finland (or, as the Finns call it, Suomi), so you can choose the most suitable method and become part of the European community.
immigrate to Finland : Study Migration to Finland
The most common way to immigrate to Finland is through education. If you are a resident or immigrant (only for European Union or European Economic Area members), you can study for free. Students from outside these regions may be required to pay tuition fees, but knowing Finnish or Swedish can help you study for free, regardless of your nationality. You can choose an English-language degree program and earn bachelor's, master's, or even doctoral degrees in English. To quickly adapt to the new country and become compatible with it, you can complete free Finnish language courses often provided by universities.
Here is a list of documents required for a residence permit for studies in Finland:
A valid passport
Passport photo
Proof of your enrollment in a Finnish educational institution
Proof of payment of your tuition fees or receipt of a scholarship
Proof of financial means to support your life in Finland
A copy of your European Health Insurance Card or insurance certificate
Documents regarding your previous educational qualifications
Certificate of employment if applicable
(You may also need to take entrance exams. You can find information on how to apply to Finnish universities on their respective websites.)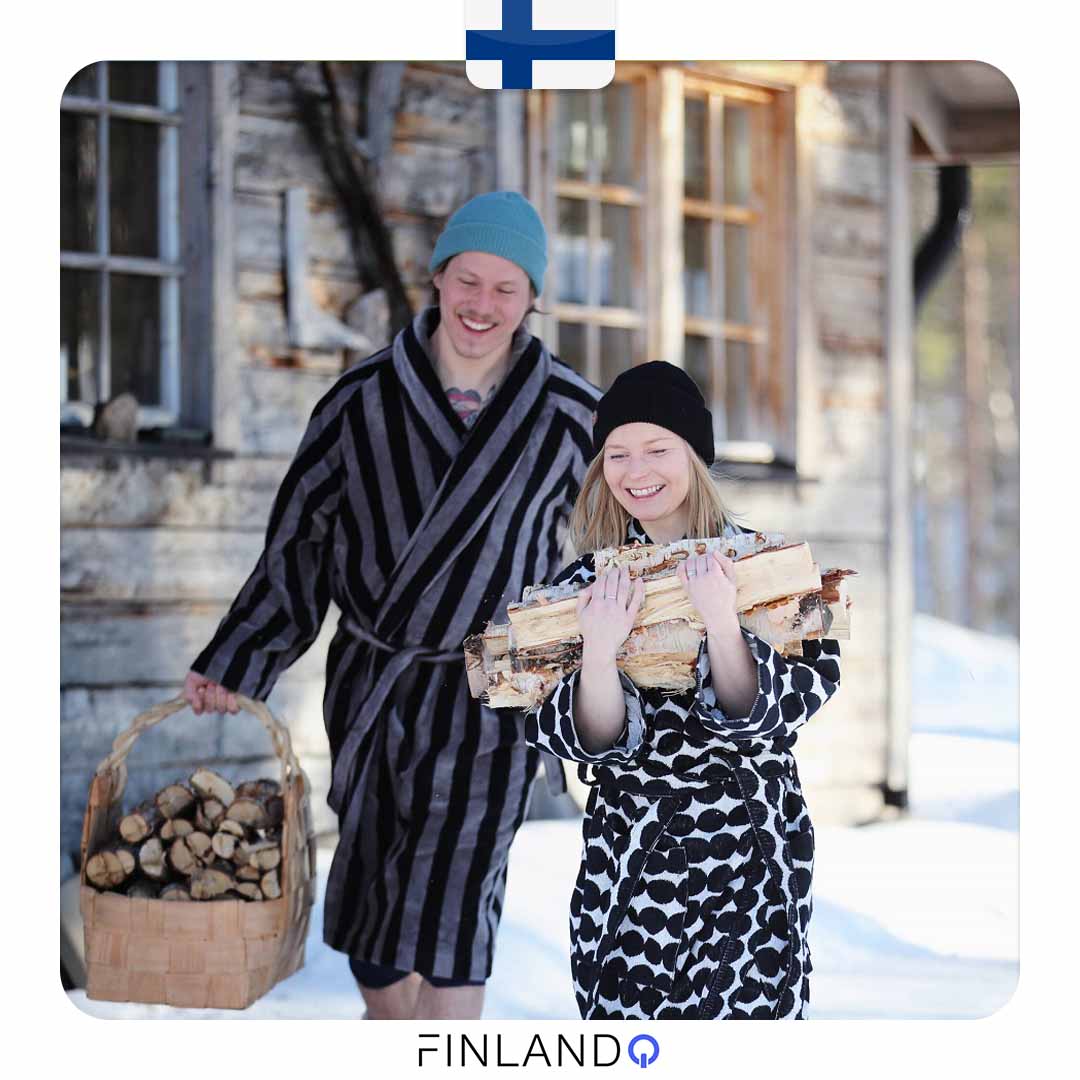 Family and Kinship Migration:
If you have family ties with Finns, you can legally immigrate to Finland. Marrying a Finnish citizen is a direct basis for obtaining a residence permit. Before marriage, you can stay in Finland for up to 90 days with a visa. In case of the birth of a child, if either the mother or father holds Finnish citizenship, the child automatically becomes a Finnish citizen.
Labor Migration to Finland:
Working in Finland is one of the common ways of immigration. When seeking employment, knowing Finnish can enhance your chances of finding a good job, but your skills and expertise are also crucial. Some businesses offer free Finnish courses to their employees. It's important to note that, while not impossible, finding a job without knowing Finnish is challenging, but knowledge of English can be helpful.
Entrepreneurial Migration to Finland:
Starting your own business in Finland is relatively quick and straightforward due to favorable conditions created by the government, so many people immigrate to Finland solely for this reason. Starting a personal startup lays the groundwork for future residence permits. To launch a business in Finland, you must arrange financial matters, select a business form, prepare a business plan, obtain all the necessary business licenses, register your business, pay taxes, and organize your company's accounting. The list of these tasks shouldn't seem daunting for those with previous business management experience.
Returnee Migration to Finland:
Some people who left Finland earlier and moved to another country may consider returning. Finland appreciates people coming back, and there are services available to help returning Finns reintegrate.
These are the general steps and methods for immigration to Finland. Depending on your specific circumstances and goals, you should explore these options further and take the necessary steps to make your move to Finland a reality.
Important Points Regarding Immigration to Finland: Potential Challenges and Positive Aspects
Immigrating to another country always comes with various challenges, but often the benefits outweigh these difficulties. To learn about the potential challenges and positive aspects of immigrating to Finland based on the experiences of real individuals who have previously relocated to this country and lived there, continue reading.
Potential Challenges When Moving to Finland
As mentioned earlier, to live comfortably in this country, you should learn at least basic Finnish, which makes life much easier. However, be prepared for the fact that Finnish is a relatively unfamiliar language. This language has little similarity to English, and it might seem a bit difficult to learn in the early stages. Nevertheless, believe that this language is significantly different from the world's most challenging languages.
Another feature of Finland is its subarctic climate. Most of the winter has to be spent in darkness and cold, and the spring, due to its brevity, does not offer much special pleasure. However, summer and autumn are splendid. Temperature-wise, Finland can reach up to +30°C in summer and drop to -20°C or even lower in winter. So, adapting to the long winter can be challenging for those who love sunny weather.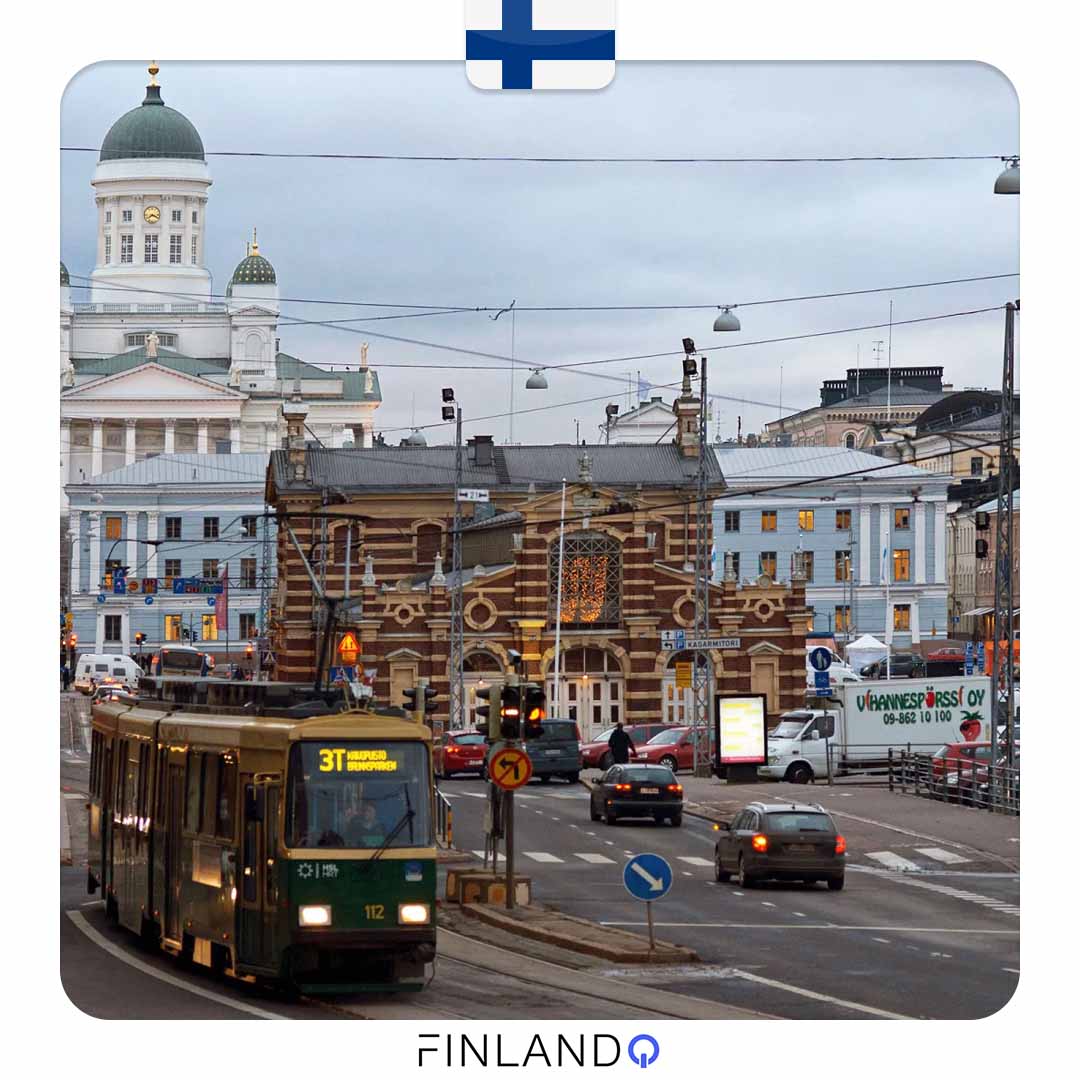 Does Finland accept immigrants? Positive Aspects of Immigration to Finland
Immigrating to another country often comes with many obstacles and challenges. However, when discussing immigration to Finland, its positive aspects help us understand what makes the effort worthwhile. As mentioned above, Finland has an incredibly beautiful nature: many people live in villages with exceptionally clean air, forests, and lakes. In this country, you can go hunting, fishing, skiing, or simply enjoy the outdoors.
A high standard of living is another reason for immigration. According to some reports, the average salary in Finland is 4690 euros per month, but this figure is not always the most important one. Some jobs pay more, some less, depending on the specialization in which you work.
Finland has excellent schools with quality educational infrastructure and organization that will amaze you. The Finnish education system is one of the best in the world, and many countries are trying to emulate it.
Finnish people love silence, a calm life, and living without much noise and fuss. Many immigrants realize this along with the peace they can observe around them.
Important Points for Immigration to Finland
All the above-mentioned advantages are certainly important, but that does not mean there will be no challenges. Finland has a very high cost of living, and some prices may seem high to you. For example, bread costs about 3 euros, a kilogram of ground chicken costs 4.99 euros, a bottle of cola a little over 2 euros, a pack of diapers 19.98 euros, and a kilogram of cheese (sliced) costs around 6.3 euros. These prices are more ideal compared to many other European countries and much more so compared to many countries worldwide. However, keep in mind that prices may vary from store to store. It's important to consider the costs of water and electricity because, depending on the number of family members and your living space, this cost can be relatively high.
Don't forget to familiarize yourself with the tax system. If you've lived outside the European Union before, this may come as a surprise to you, but the high standard of living in Finland is directly related to taxes, and you must regularly check them.
Does Finland accept immigrants? In conclusion
In general, Finland is an ideal living environment: comfortable, beautiful, and peaceful. If you love nature and a peaceful urban life, without a doubt, this European country will be the best choice for you. To make an informed decision, you need to understand the pros and cons of immigrating to another country. Finland's high standard of living and suitable salaries will guarantee your future in this European country. It can be the dream place you've always been looking for. If you need advice on immigrating to Finland, you can speak with our experts at the Finlandq group and get the necessary guidance.