If you are interested in working in the field of data processing or as a programmer and IT support for a company, Finland provides the necessary training. ICT Course in Finland is one of the high-quality technical courses within the Amis program, preparing you for the job market. In this article, we will explore this field and its career prospects with FinlandQ.
Exploring the ICT Course in Finland
By enrolling in the Information and Communications Technology course, you can work in various computer-related fields. Graduates of this course can engage in software development and participate in various projects, including designing, implementing, examining, and maintaining information systems and software. You can also work in coding and game development.
During the Information and Communications Technology course in Finland, you will receive training in:
– The process of product development
– Coding
– Graphic design and 3D modeling
– Game development
Overall, the course includes specific knowledge in various computer science areas to equip you with all the prerequisites for working in this field.
Benefits of Studying ICT Course in Finland
Finland has one of the world's best education systems, using the finest teaching methods in this system. During Amis educational courses, both theoretical and practical skills are provided to applicants so they can become valuable members of society and the job market.
The benefits of studying in Finland include:
– Tuition-free education
– Free lunch
– Earning income while studying through part-time jobs
– Quickly finding a job after graduation
Duration of the Information and Communications Technology Course in Finland
The estimated duration for this course is 2 to 4 years. If you have a strong foundational knowledge and work experience in this field, you can graduate more quickly. Summer vacations are from June to August.
Working in the Information and Communications Technology Field in Finland
If you want to live in Finland after completing the course, this country offers excellent job opportunities in the computer field. Information and Communications Technology (ICT) is one of the popular professions in Finland and other advanced countries. By studying this course, you can start a career in a high-potential field. Finland has taken significant steps to digitize a wide range of government services with the aim of developing the necessary infrastructure for an e-government and a smart economy, providing various job opportunities for ICT professionals.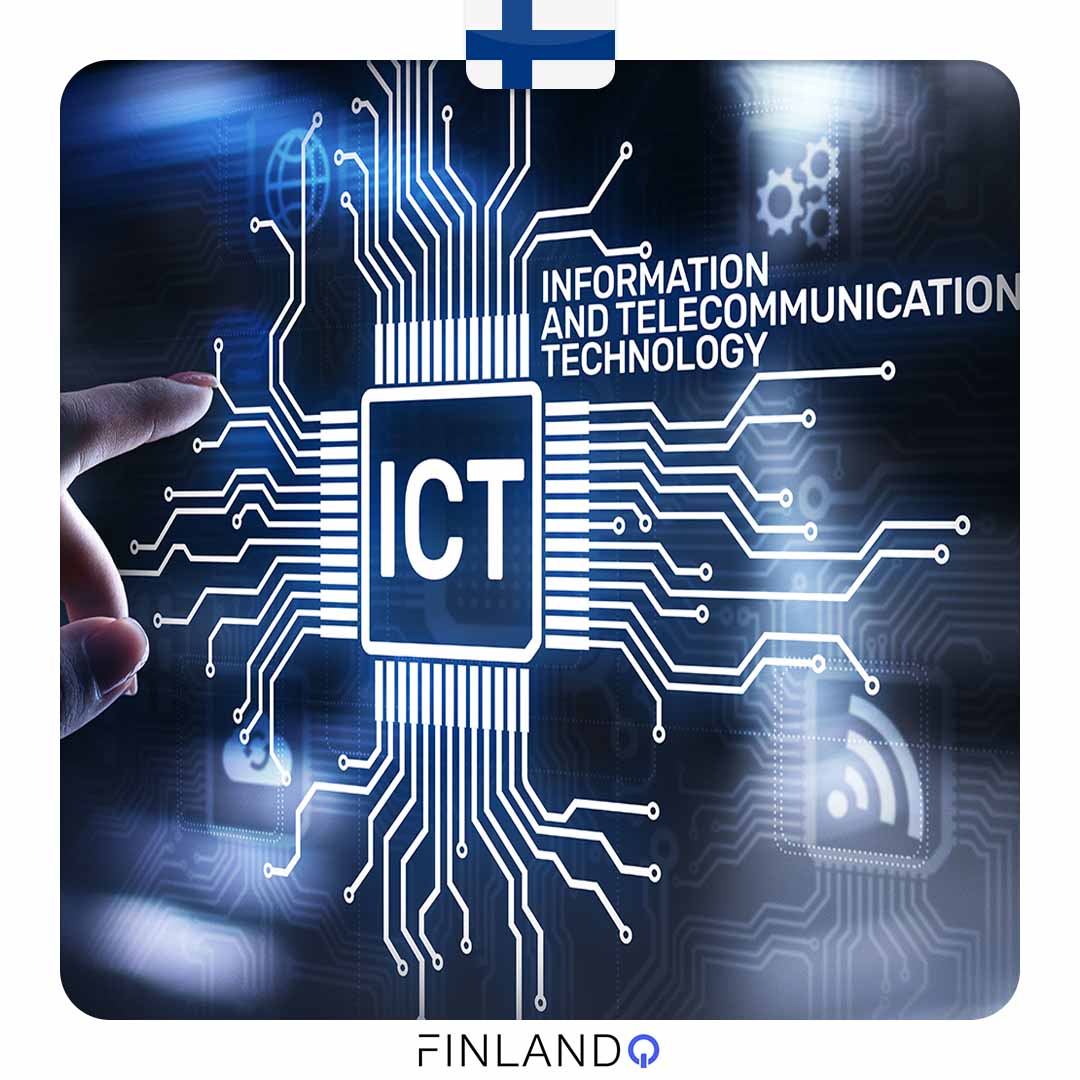 The Finnish government has allocated over 451 million dollars to support various technology projects conducted by local authorities from 2018 to 2022. This shows that Finland places great importance on the ICT field in addition to education. Furthermore, Finland is very interested in developing artificial intelligence (AI). Finnish policymakers aim to turn the country into a leading economy in technology development and the use of artificial intelligence. All of these plans create diverse job opportunities for ICT professionals.
Job Opportunities in Information and Communications Technology in Finland
If you participate in this course, you can start working in various fields, including:
– Software Developer: Software developers create software from scratch using programming languages. Without software developers, our world would be very different. Depending on your interests, you can become a front-end developer, full-stack developer, mobile app developer, desktop app developer, or back-end developer.
– Game Developer: Another profession in this field is game development. Game developers specialize in creating various video games, and there are many job opportunities for them worldwide. Game developers can be individuals who handle all aspects of game creation from start to finish, or they can work for large companies where tasks are divided among their employees.
– 3D Designer: If you enjoy 3D modeling, you can start a career in this field. After completing the course, you can work as a 3D designer in architectural engineering companies, animation companies, game production companies, advertising agencies, and more.
– Graphic Designer: Graphic designing is an incredible profession for highly creative individuals. Graphic designers use various software to design and produce images that express the desired concept in the best way possible. As a graphic designer, you will collaborate with programmers, digital marketing specialists, content writers, and others to deliver the desired output for the client, whether it's creating content or developing a program and website.
IT Specialist: Undoubtedly, one of the most enticing careers for those interested in the world of computers is Information Technology (IT) or being an IT specialist. To work in this field, you must have sufficient knowledge of programming, hardware, software, networks, and any topic related to technology. An IT specialist is responsible for overseeing all phases of design, software, hardware, support, and more.
Average Income for Information Technology Specialists in Finland
Working in various fields of Information Technology and Communications in Finland can yield an average annual income ranging from 37,000 to 68,000 euros. The average income for a specialist in the field is 50,662 euros per year, which can be higher depending on the project and the company.
Requirements and Documents for Enrolling in the ICT Course in Finland
You won't need specific qualifications to participate in this course. You can start studying this field if you have an interest in it and acquire the necessary skills during your educational journey. If you learn the Finnish language, you can attend this course for free.
The required documents for enrolling include:
– Finnish language proficiency certificate, level 1
– Identity documents
– The latest educational certificate (secondary school and higher)
– A motivational video in Finnish
ICT Course in Vuoksi City, Kauhajoki
One of the high-quality courses offered by Vuoksi in Kauhajoki city is the Information and Communications Technology (ICT) course. To enroll in this course, you need a secondary school diploma or higher. Kauhajoki is one of the beautiful cities in Finland, located in South Ostrobothnia. The city has a population of 12,889 people, and it offers an attractive environment for students. In the beginning of the ICT course in Vuoksi, fundamental knowledge in information technology is provided, which is useful in various areas. ICT-related subjects gradually become more challenging. Learning and guidance occur both in the workplace and at schools, and applicants will acquire all the necessary knowledge within 2 to 4 years. After completing the course, you can directly enter the job market or, if interested, continue this field in university courses. Studying at higher education levels is also free, and there is no fee for enrolling in Finnish language-based courses.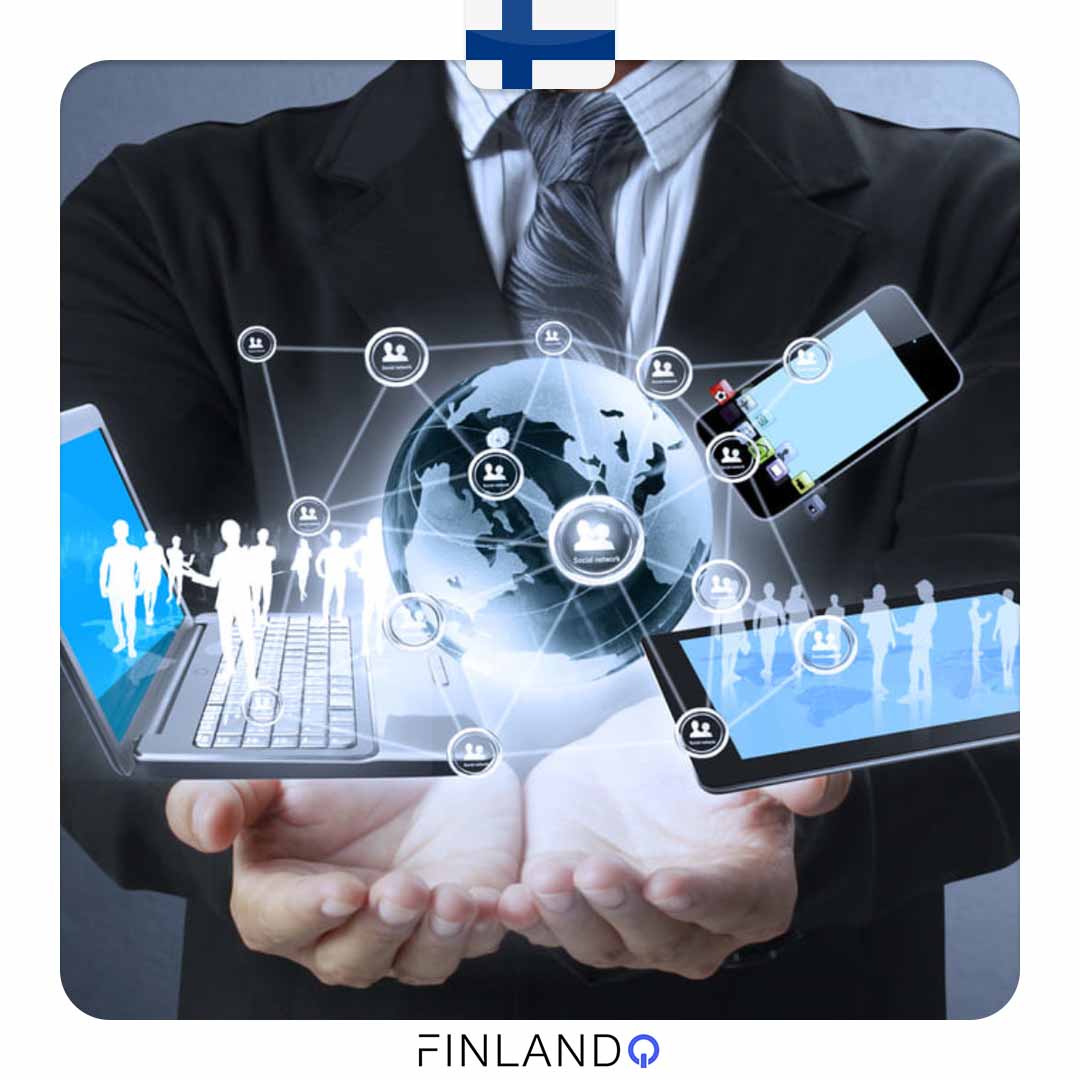 Learning Finnish for Enrolling in the Amis Course
Since education in Amis courses is in Finnish, a compressed online Finnish course is held for selected students before coming to Finland. Finnish can be learned in two ways:
– Those who are proficient in English can use the English to Finnish course.
– Those who don't have sufficient knowledge of the English language can start learning Finnish from scratch and, upon reaching level 2, register for the Amis courses.
In fact, the free education in Finland is closely related to this, and learning the Finnish language is one of the admission requirements for Amis courses. Achieving an intermediate level of Finnish will take about 40 weeks, and after that, you can take the B1.2 certificate.
How to Apply for the ICT Course in Finland
At FinlandQ, we have a professional team in Finland and Iran to help you successfully send your application for the ICT course. In general, this application will include the following steps:
– Conducting an initial 3 to 5-minute video interview, and our team will inform you of the related regulations.
– After acceptance in the initial interview, the Finnish language course will commence.
– When reaching level B1, you will be prepared to send your application to various schools.
– Upon acceptance by a school, we will assist you in the process of obtaining a study residence permit, ensuring that you are ready for life in Finland in the shortest possible time.
If you need guidance or have any questions, you can contact our experts at FinlandQ and receive the necessary assistance.