Studying in Finland is a unique experience that brings you closer to a very different and distinct culture. Learning in Finland and participating in Amis Finland programs expand your knowledge and help you grow as an individual, gain independence, build self-confidence, and strengthen your resume. In this article, we will explore the fields of study offered in Amis programs.
What Is Amis Finland?
Finland has had a unique position in recent years because the number of young people entering the labor market has been lower than those retiring or leaving their jobs. Due to this issue, the Finnish government focuses on accelerating the completion of studies and preventing students from dropping out. Moreover, to start working in Finland or any other country, you need at least one qualification, and Amis can be the qualification you are looking for.
Amis Finland or vocational schools in Finland offer 52 qualifications and 113 different study programs. Students can choose a program according to their preferences. Each qualification requires completing a 3-year study program, a duration defined by Finland. After completing a program, you can enter the job market directly. However, since there is no educational dead-end in Finland, if your goal is to continue your education at a university, you can do so under certain conditions.
Therefore, by taking a specific Amis program, you can prepare yourself for the job market, and if you wish to continue your education, you have the opportunity to gain more experience at a university.
Amis Finland Curriculum
To prepare students for the job market, various units are available that students can choose according to their preferences. The Amis curriculum is divided into units designed to enhance individual skills in the best possible way and take them to a higher level. The final certificates of each program are granted based on the competence and performance of each student. At the end of each academic year, students are required to complete a final project to serve as an evaluation criterion.
The main subjects of Amis programs are designed to familiarize students with the skills and knowledge required for career and academic success. Additionally, the curriculum prepares students for life in society and provides them with everything they need as citizens.
The Amis curriculum is designed to encompass all of the following skills:
– Learning skills
– Problem-solving skills
– Interaction and communication skills
– Collaboration and teamwork skills
– Ethical skills
Moreover, students who wish to start working with a company can take advantage of the Amis apprenticeship opportunity. The apprenticeship program allows students to sign a written agreement with an employer and spend 80% of their time at the workplace. Essentially, with this program, the training of apprentices is entrusted to the employer to provide all the necessary skills for the job.
Assessment of Amis Courses
All Amis courses across Finland adhere to a specific assessment system. The grading scale is typically from 1 to 3 and students usually receive verbal and written feedback on their performance. Amis courses in Finland have a combination of theoretical and practical classes, both of which are effective in determining competence and individual evaluation. In the third and final year of study, students should choose a project with the guidance of their teachers. In this project, they are allowed to collaborate with other students and enhance their teamwork skills.
Necessary Conditions for Application
Age above 18 years
Good mental and physical health
Submission of required documents for application
Demonstrating interest and motivation for the program
Interview with schools, conducted in Finnish
It should be noted that you can start adding elective courses to your program from the second year:
First year: Core courses
Second year: Core courses and elective courses
Third year: Elective courses and final exams
Graduation: Elective courses and final exams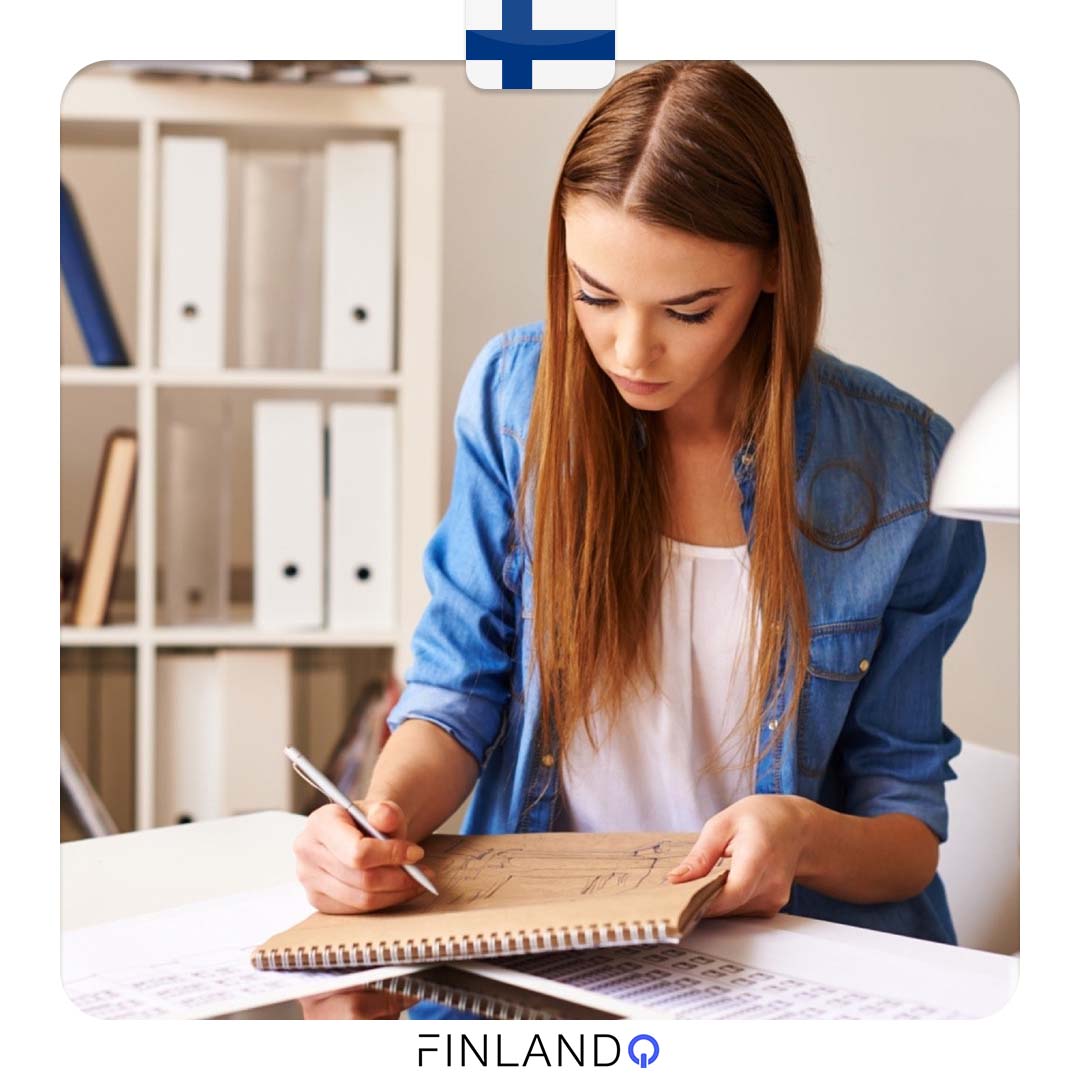 What Makes Amis Finland Courses Popular?
Every time you enter a high school or school in Finland, your desire to learn new skills increases. The unique atmosphere in these schools encourages students to show a strong interest in learning and strive to acquire new skills. Several factors have contributed to the success of this style of education. For example, the deep connection between classes and students' desired professions motivates these individuals to learn more. The use of the latest technology for teaching in Amis courses has resulted in a better job market.
Studying in Entrepreneurship and International Professional Skills courses in Finland nurtures the skilled workforce needed by society and compensates for labor shortages. Furthermore, these schools have a strong guidance system that helps students get closer to their career goals. In general, the reasons for the popularity of Finnish schools can be summarized as follows:
Adequate budgets are allocated to these schools to provide necessary tools and resources.
They allow students to choose what they want to learn, which increases motivation.
They foster greater creativity in students.
The teachers at these schools receive the necessary training and can effectively impart their knowledge to students.
When students start a new project, they are not afraid of failure because they know that teachers support them and address any existing issues.
Developing students' career interests is achievable with the help of teachers.
Students receive breaks between classes and hot meals during the day to avoid fatigue.
Facilities offered during your study program in Finland include:
Free tuition and meals
Quick hiring process
Graduation in 2 to 4 years
Free accomodation
What Fields are Included in Amis Courses?
Amis courses in Finland provide the skills individuals need for their professional life. These courses are not just for students, but also for working professionals looking to change their career path. Some of the most popular fields of study offered in these schools include:
Childcare-related courses
Humanities and Arts fields
Social Sciences fields
Business management
Natural Sciences
Engineering
Agriculture and Forestry
Health and Welfare
Service-related fields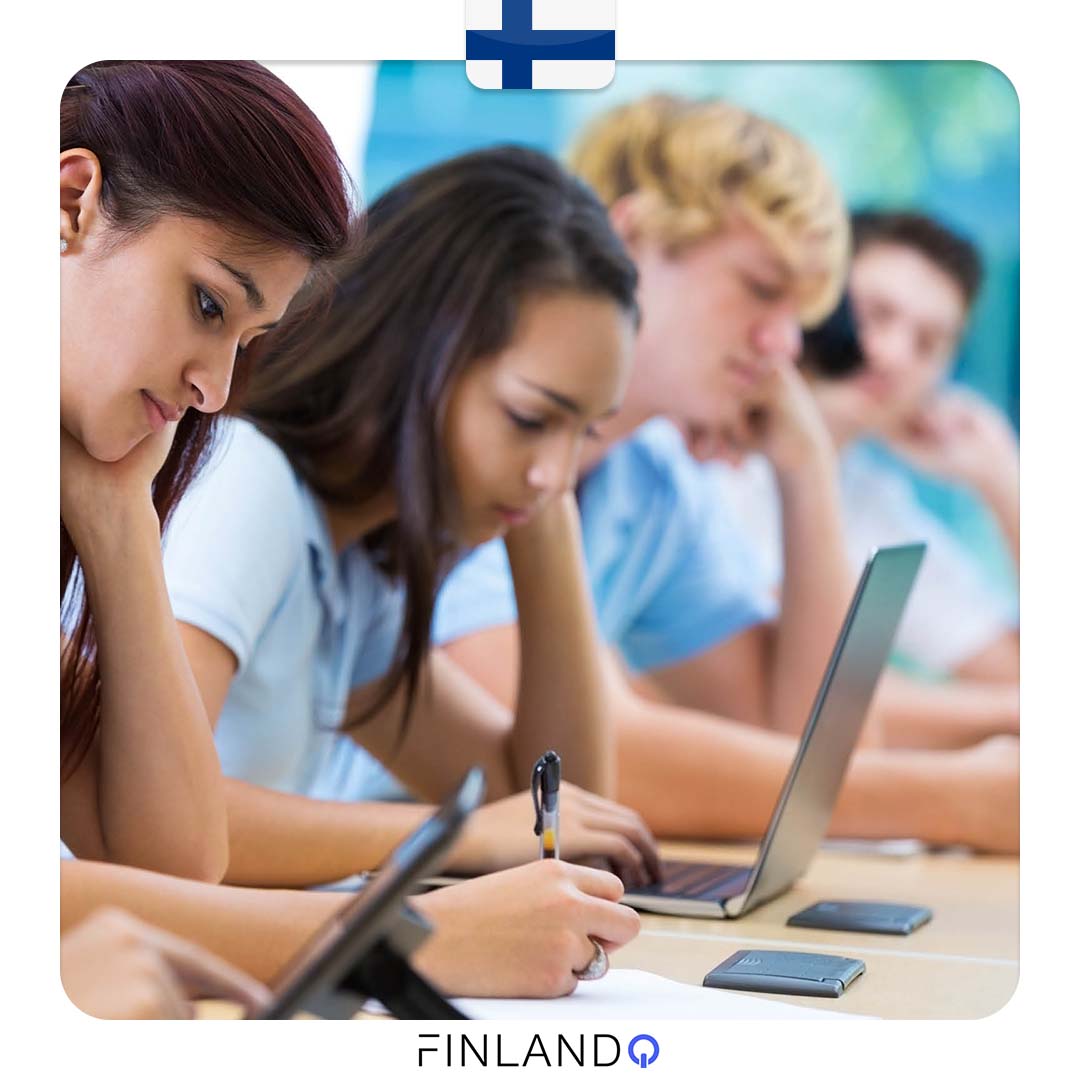 Most Popular Amis Courses in Finland
In this section, we will provide more details on these fields.
Nursing Course
Several different institutions in Finland offer opportunities for international individuals to start studying in the nursing program. Students can apply to one or multiple schools, but among all the options, they can only choose one institution for their study. The nursing field is one of those areas that offer numerous job opportunities. If you enjoy working with people and want a profession that involves interaction with others, nursing can be a great choice.
In this program, you can choose your desired field after consulting with teachers, which includes caring for disabled individuals, geriatric rehabilitation, and general nursing care. However, keep in mind that if you feel that your chosen field is not in line with your aspirations, you can change your area of study.
Obtaining a nursing degree will open up various job opportunities for you, such as working in hospitals, healthcare centers, and pursuing further studies. You can provide care for different individuals in various contexts.
Restaurant and Catering Services Course
The goal of the Restaurant and Catering Services program is to prepare individuals to work as chefs or in related areas involving food service. It also provides you with skills that can be applied in various other job fields. The main aim of this program is to provide qualifications that enable the certificate holder to work as a chef in a restaurant or other working environments in Finland. In addition to cooking, this program offers various skills such as food service, sales, and customer service. Since these kinds of jobs are applicable everywhere, passing this course will allow you to find a job with ease. On average, this program lasts 2.5 to 3 years.
Mechanic, Machinist, Welder
One of the highly demanded professions, not only in Finland but in all countries, are the fields of mechanics, machining, and welding. Mechanics learn in the AMIS course in Finland how to assemble and install mechanical machines and equipment. They are also capable of inspecting the components to be installed and performing the necessary adjustments. They are familiar with the structure and operation of machinery and can use various assembly methods appropriately and safely in their work.
Machinists can manufacture machine parts and other components according to specified principles and using automatic machine tools. Machinists plan and execute various stages of the manufacturing process to produce the component in the best possible way. They are also responsible for the quality of the manufactured products and control the proper functioning of their machines. Welding is one of the professions in high demand in all countries, and participating in a welding course can secure future employment.
Service Jobs
People who take a service job course perform periodic tasks such as cleaning, maintenance, and repair at the customer's desired location. These individuals are well aware of how to provide cleaning services in various places, including industrial facilities, hotels, shopping centers, historical cultural sites, transportation vehicles, and educational institutions. Since each location has specific characteristics, it is natural that maintenance and cleaning requirements may vary. For example, cultural places with high value require greater attention and meticulous cleaning.
Information and Communication Technology
One of the most popular AMIS courses is the Information and Communication Technology course, which has attracted many young people. By attending this course, you can make significant progress and, if interested, advance from one field to another. After completing the course, various projects for companies and organizations will be available, and depending on your preference, you can choose the best option for further cooperation. Your position in these companies can be either specialized or supportive. Moreover, there is even the possibility of becoming an entrepreneur.
As a specialist in Information and Communication Technology, you need to be able to follow current global trends and develop your competencies. To work in this field, you need to understand business principles and entrepreneurship. Since this job is often project-based, you need strong teamwork and communication skills. Proficiency in the English language is essential, as English is often used in this field.
Gardening
Active individuals in the field of gardening can create and maintain pleasant green areas within the city. These individuals are familiar with the materials used in gardening and know how to work with them. Gardeners can employ machinery, equipment, and tools used in the construction and maintenance of green areas.
Construction
Obtaining a Construction qualification in Finland is necessary for building structures, their infrastructure, and maintaining the constructed environment. Professionals in this field are involved in the construction of new buildings and the repair and maintenance of residential, commercial, recreational, transportation network, various structures, and water and energy supply systems. The variety of job fields in this industry indicates that studying Construction offers many opportunities.
Rural Entrepreneur and Animal Attendant
Animal caretakers who have completed a livestock breeding course are fully aware of how to feed, care for, and raise healthy animals. They have a broad initial knowledge of the vital functions of animals and their nutritional needs, hygiene care, behavior, and well-being. This career is ideal for animal enthusiasts because, in addition to gaining extensive knowledge, they can work in various companies.
Entrepreneurs who choose the Rural Entrepreneur and Agriculture field know how to work in various rural companies. They have extensive initial knowledge about maintaining fertile land and factors that affect plant growth, which they use for surrounding village lands. They also have good technical skills and know how to use and care for machinery and equipment necessary for their work.
Required Documents for Amis Finland
In general, to apply for a specific course, you need to prepare the following documents to submit your application:
– Finnish language certificate (Level 2).
– The latest educational certificate (at least a secondary school certificate or higher). Provide a copy of the original documents.
– Criminal records.
– Vaccination records (mandatory).
– COVID-19.
– Introduction/motivational video in Finnish.
It's important to note that after your application is accepted, you'll need to bring all these documents with you to Finland for verification.
Applying for Amis Finland
Individuals interested in enrolling in AMIS courses can speak with our experts at FinlandQ and receive the necessary guidance depending on their chosen field. After receiving consultation and deciding on your chosen field, a representative from Finest Future will invite you to an interview to assess your capabilities. If you pass this stage, you can entrust us to proceed with the process.
In general, to apply for these fields, you should follow these steps:
After reaching the Finnish language B1 Level, your application will be started in one of the Finnish schools.
If you are accepted into a Finnish school, you will receive comprehensive information about life in Finland and continue your Finnish language learning to improve your communication skills.
Our team will assist you in obtaining a visa on the specified date so that you can immigrate to Finland as quickly as possible.
We will be by your side throughout all these stages, so you can think about your future without any stress.