Vocational courses or vocational schools in Finland, by offering various courses and educating students over the age of 18, will help facilitate the educational migration process and entry into the job market. In this article, we aim to fully examine one of the popular courses offered by vocational courses, the restaurant and catering services course, with excellent job opportunities.
Finland is one of the ideal destinations for educational migration due to its high-quality education system and welfare facilities. On the other hand, the shortage of skilled labor provides the opportunity to enter the Finnish job market and permanently settle in one of the most prosperous countries in the world.
Finland's Restaurant and Catering Services Course is a comprehensive and completely free educational program designed for gaining expertise and entering the food, restaurant, cooking, and bakery industry. During this 2.5 to 3-year course, you will receive all the information and knowledge you need to acquire expertise in this field and with a valid degree, you can work in this field. Participation in vocational courses is completely free, and you can have a study residence in Finland without any cost.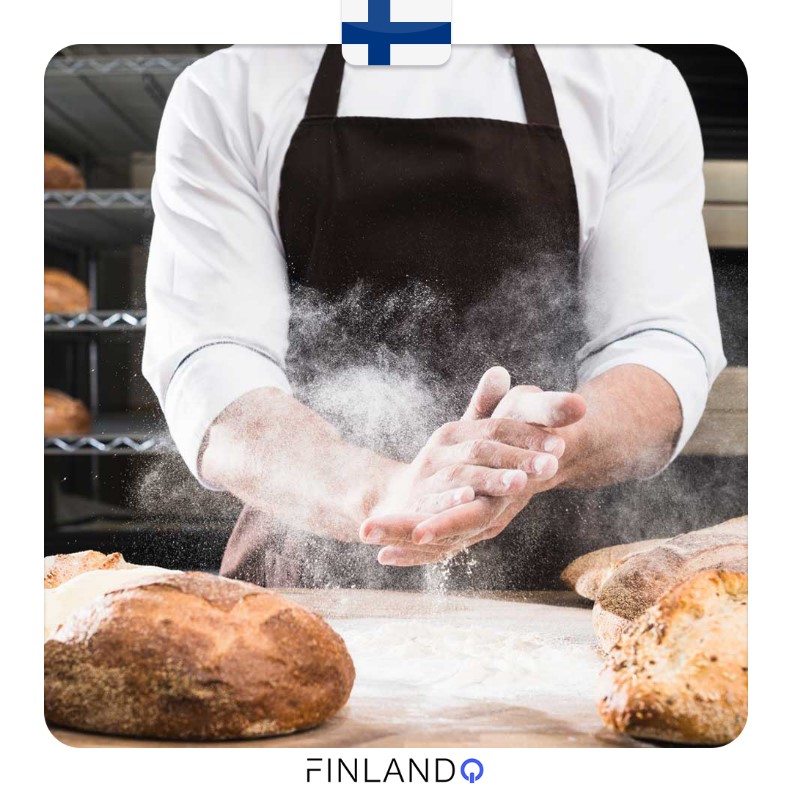 Restaurant and Catering Services
Currently, there are several vocational institutions in Finland that have provided the opportunity for foreign nationals to study. Each student can choose one of the institutions and apply for admission.
It should be noted that students can only choose one course from each educational institution. If you have chosen the Restaurant and Catering Services course for educational migration to Finland, two vocational institutions have the possibility of accepting you as a foreign student:
● 1. The Vuoksi Restaurant and Catering Services Course is held in the city of Kauhajoki, which is the second largest city in western Finland, in a completely professional and high-quality manner. By participating in the Vuoksi course, you will have a valid degree to find a suitable job in Finland. Participation in this course will be completely free.
● 2. Riveria's Restaurant and Catering Services course is provided by one of the largest vocational education and training (VET) providers in Finland, which holds various vocational courses annually. Riveria students can participate in international projects alongside specialized educational materials.
If you choose the Riveria Restaurant and Catering Services course in the city of Joensuu, as soon as you are admitted, you will enjoy the following benefits:
– Free tuition
– The opportunity to earn income while studying through internships or part-time jobs.
– The possibility of finding a suitable job immediately after graduation.
What will you learn?
During this course, you will gain theoretical and practical knowledge in food production, the restaurant industry, cooking, restaurant food service, food storage, and other related areas.
In the Restaurant and Catering Services course, students will have access to clean and high-quality ingredients for their culinary studies to use for preparing diverse meals. Students will also actively participate in sourcing local raw materials.
In addition to basic studies, students can strengthen other required skills by participating in various events and celebrations in this field. Improving skills such as interaction and teamwork will give you an opportunity to have a good job position in the future along with your academic degree and acquired skills.
Other educational topics include:
– Sales and Service Skills
– Economic Skills
– Entrepreneurial Mindset
– Flexibility
– Language Skills (ability to express oneself in the desired language)
– Customer Orientation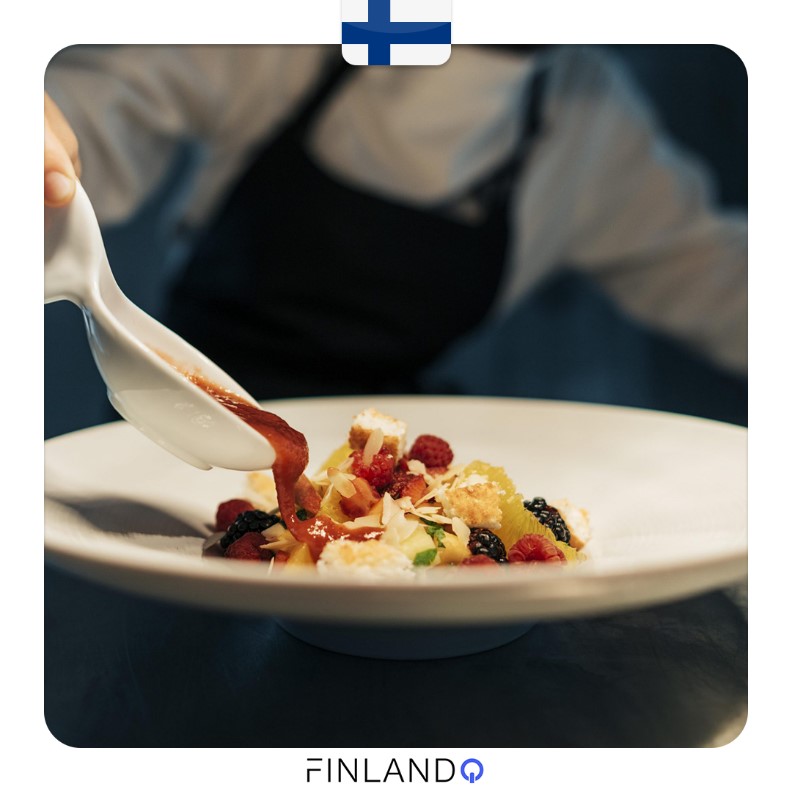 The duration of study in the course of restaurant and catering services
In general, the duration of completing the restaurant and catering services course and acquiring expertise in this field is between 2 to 4 years. On average, most people can complete the Restaurant and Catering Services course after 2.5 years.
Individuals who have high learning speed or have experience in the culinary and restaurant management industry can obtain their professional degree in a short period (for example, 1.5 years).
The Restaurant and Catering Services course degree gives you the opportunity to pursue your studies in this field more professionally by studying at applied science universities.
Your future after the restaurant and catering service course
Considering the shortage of workforce in the restaurant and catering industry, graduates of this course can engage in various job positions based on their interests. Some suitable jobs for graduates of this course include:
● – Cooking: Graduates may choose a cooking career based on their interests. Cooking is one of the fast-paced jobs in Finland that also has a good income. The income of a chef in Finland varies from 1500 to 4420 euros depending on the job position and individual circumstances. After completing the course, you can work as a cook at restaurants or food preparation centers.
● – Restaurant Management: As mentioned earlier, you will acquire various skills in this course, including management tasks. You can participate in planning or managing a restaurant to provide better quality services and make it more profitable.
● – Bakery: Finnish bakeries specialize in making bread, as well as pastry and other baked goods. Therefore, after completing the course, becoming a bakery professional is a suitable option.
● – Waiter/Waitress: Proper food service and customer orientation are subjects that are well covered in this course. You will learn everything you need to know as a waiter/waitress. You can work part-time or full-time at a restaurant or café. The average salary for waiters/waitresses in Finland is around 1420 euros per month, which varies based on skills, gender, and location.
● – Barista: Many restaurants, cafes, and even businesses looking for a barista to train their staff. With a degree in Restaurant and Catering Services, you can be hired as a barista.
● – Starting a Personal Business: If you are interested, you can start your own personal business in the food or restaurant industry to earn income.
A language certificate is required to participate in the restaurant and catering service course
It is considered an advantage to have proficiency in the English language to participate in vocational courses, but even if you do not have fluency in speaking English, you can still enroll in the courses.
The Finnish language learning course provides you with the necessary preparation to obtain a B1.1 certificate and then apply for admission to Finnish educational institutions.
Individuals proficient in the English language can easily learn Finnish by taking a 40-week Finnish language course that allows them to converse at a medium level in their daily life. So if you have good fluency in English, you can easily learn Finnish.
Otherwise, your Finnish language learning course will be taught in Finnish from scratch. In this case, after completing the 40-week course, you can take the B1.1 Finnish language certificate.
By knowing the Finnish language, you can participate in the courses completely free of charge. So if you plan to study in Finland, you don't have to worry about your language skills. The Finlanq team will be with you at all stages to help you think about your academic future without any stress.
Conditions of Immigration and Residence in Finland
The conditions for immigration for those who participate in vocational courses can be divided into two groups:
1. Unmarried individuals above 18 years old
Obtaining admission and a visa for individuals above 18 is also very easy, and after obtaining a Finnish language certificate, you can ensure your future with a study residence permit.
2. Married individuals
Married individuals who intend to obtain admission to the restaurant and catering services course or other courses can also obtain a visa for their spouse and children under 18. Therefore, you will also have the opportunity for family immigration to Finland, and you cannot obtain a visa for your children above 18 years of age.
Required documents
To immigrate to Finland through the vocational courses, the required documents are:
– Finnish language certificate (level 1)
– The latest educational certificate (high school diploma or higher)
– Motivational video in Finnish
By knowing the Finnish language, you can participate in the vocational courses as a foreign student completely free of charge. Therefore, the only cost you will pay is the cost of the Finnish language learning course.
Participating in the Restaurant and Catering Services course allows you to work in various jobs related to the food and restaurant industry. With the help of this educational course, you will also have the opportunity to work in international restaurants by acquiring language and professional skills. So if you have experience or interest in working in this field, it is better not to miss this opportunity and take action to obtain admission and immigrate to Finland through Finlandq.